Jack Piles are a restricted access technique used mainly for underpinning purposes whereby piles are pushed into the ground to a competent bearing stratum.  This is a quiet, vibration free operation using the dead weight of an existing structure as a reaction to install the pile. The jack piles are used in conjunction with a RC raft or ground beams to transfer the load from the structure to the piles.
Jack Piles and Jack Pile Rafts are ideal for sensitive structures and listed buildings as this is a quiet and vibration free technique that utilises lightweight equipment. This technique can also be used on residential and commercial sites.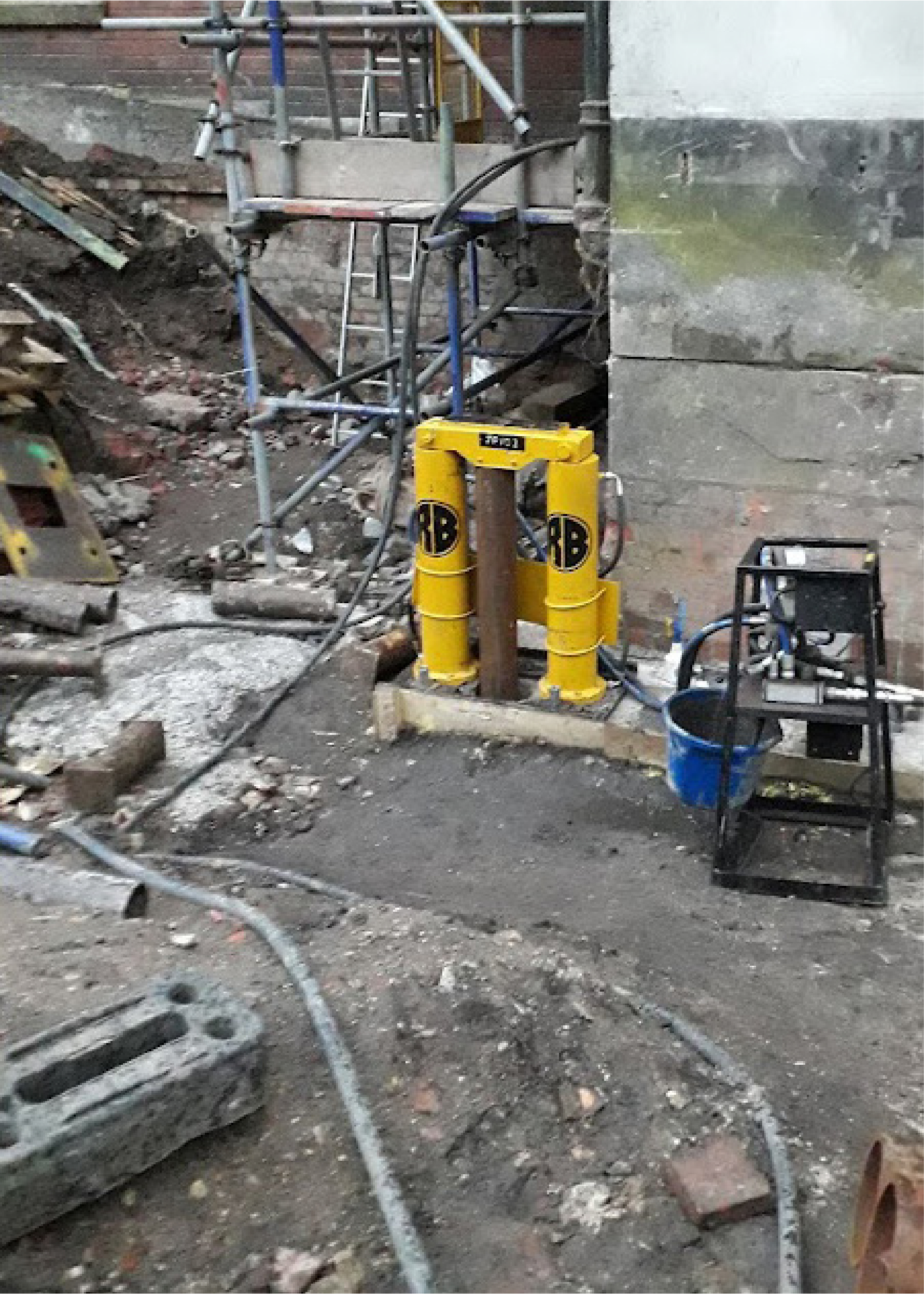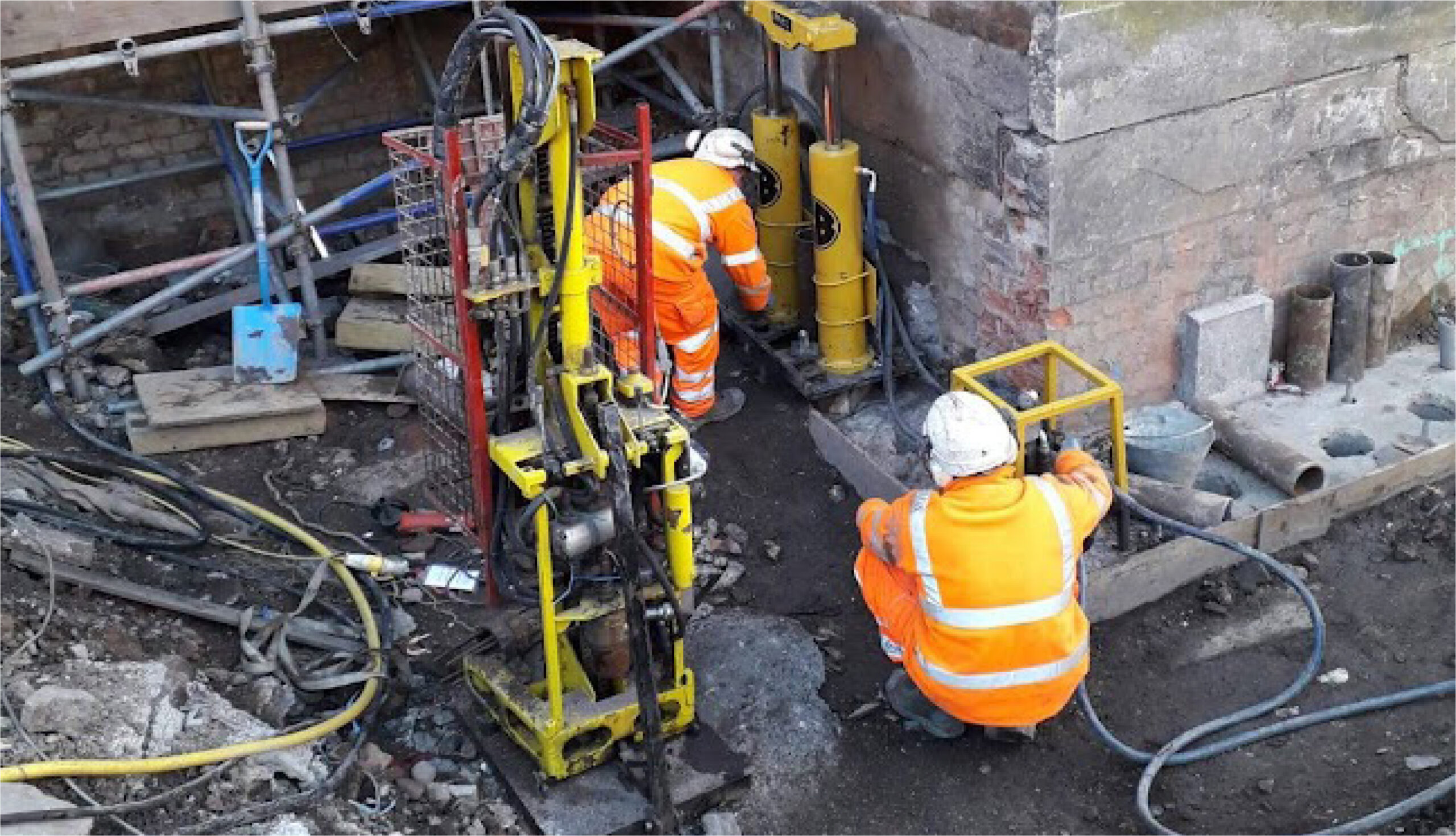 A RC raft is installed inside an existing building and needled into all load bearing walls. Prior to concreting the raft, tapered polystyrene cones, and holding down (HD) bolts are placed within the RC raft reinforcement at the predetermined pile locations.
Upon curing of the raft concrete the cones are removed, the Jack rig is located over the pile positions and secured to the raft via the HD bolts. Thick walled steel tubes are jacked down through the RC raft in 1.5m lengths. Each section is connected to the last by a spigot/socket arrangement until the design load is achieved.
Once the design load is attained, the steel tube is then over jacked to ensure the top of the tube is at the underside of raft. The pile and void through the RC raft are then concreted to provide the load transfer.
WHY USE Jack Piles And Rafts?
Generates no spoil
Vibration free
Quiet installation
Quick installation
Limited headroom & restricted access sites
Utilises small, lightweight equipment
ROGER BULLIVANT
QUALITY CONTROL
We successfully deliver projects to the highest standard, safely, on time, within budget, and with care for the environment and communities. Clients choose RB time and time again thanks to our proven track record.
All products are manufactured to BSEN, ISO, and CE accreditation. We are committed to ensuring we continuously deliver high quality, robust service, and product to our clients. At RB we continuously review and access where we can further improve.
We are proud to be recognised and awarded the RoSPA gold award for the sixth year running for the exceptionally high standards towards the health and safety of our employees.