Drill bar/micropiles are a high performance, high capacity self-drilling deep foundation solution typically between 5-12 inches in dia which can extend to depths of 50 metres and transfer structural loads into the ground. The piles consist of high-strength steel casing, rebar and grout.
The drill bar system is also known as micropiles, the system can be installed in restricted access areas or within close proximity of buildings. Suitable in most ground conditions including rock and are often installed within the commercial, infrastructure and rail sectors.
Drill bar systems may be required in conditions such as: stabilisation, to minimise settlements, underpinning of existing foundations, tunnels, basements as well as highway and bridge works.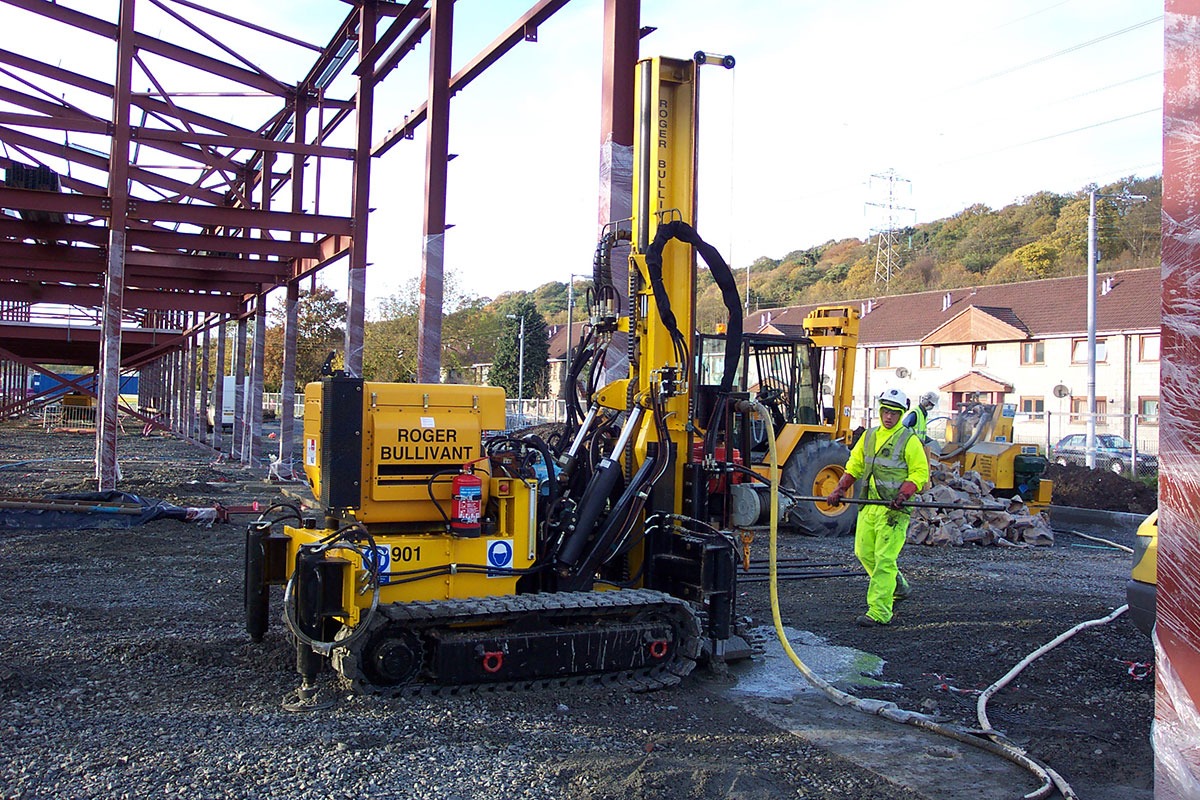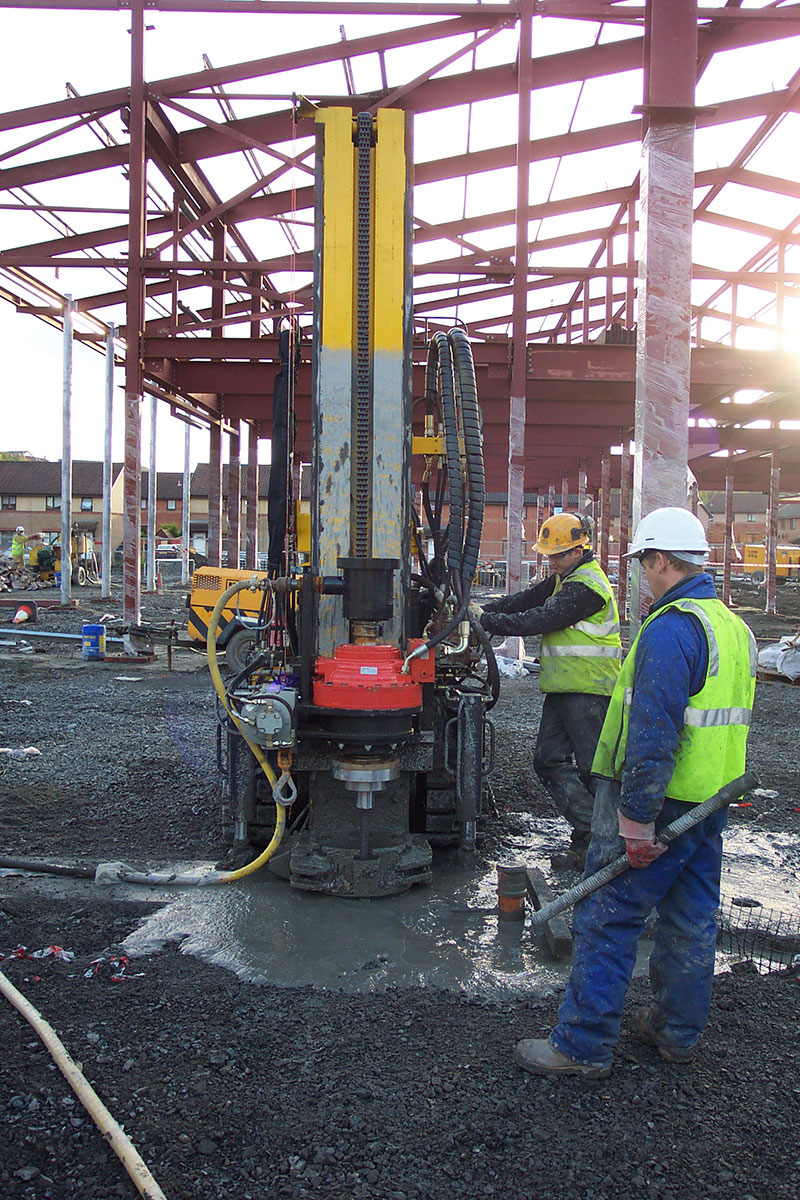 Micro piles are hollow bar piles with a hole through the centre varying in size from 40/200mm diameter to 103/51mm diameter, which allows boring and injection grouting to place simultaneously.
The pile is drilled into the ground with a suitable drill bit which is threaded to the first section of the hollow bar. The reinforcement bar is connected directly to the rotary percussive hammer on the drill rig by means of a swivel flushing head, allowing simultaneous drilling and grout flushing. Once design depths have been reached the pile is cast with full-strength grout.
The system is fast, simple and flexible
Can be installed in any type of ground condition, particularly unstable soils
Unaffected by changing soil conditions
Perfect for structural repairs and underpinning
Easily installed in confined spaces and limited access
Ability to accommodate high load conditions
Minimal vibrations and noise pollution
Minimum site preparation
Installed by RB in-house small and lightweight mini piling equipment
Does not require temporary casing
ROGER BULLIVANT
QUALITY CONTROL
We successfully deliver projects to the highest standard, safely, on time, within budget, and with care for the environment and communities. Clients choose RB time and time again thanks to our proven track record.
All products are manufactured to BSEN, ISO, and CE accreditation. We are committed to ensuring we continuously deliver high quality, robust service, and product to our clients. At RB we continuously review and access where we can further improve.
We are proud to be recognised and awarded the RoSPA gold award for the sixth year running for the exceptionally high standards towards the health and safety of our employees.