RB Continuous helical displacement (CHD) Piles form a cast in situ pile without producing any spoil. An ideal solution for contaminated sites. CHD is often a popular choice in reducing waste going off-site, vibration and noise pollution.
CHD piles can be used across various sectors and construction projects. This technique is most commonly used within the residential and commercial sector. Suited for light to moderately loaded piles, and can be used in a variety of soils. Some examples include sands, gravels and cohesive soils such as soft to stiff clays.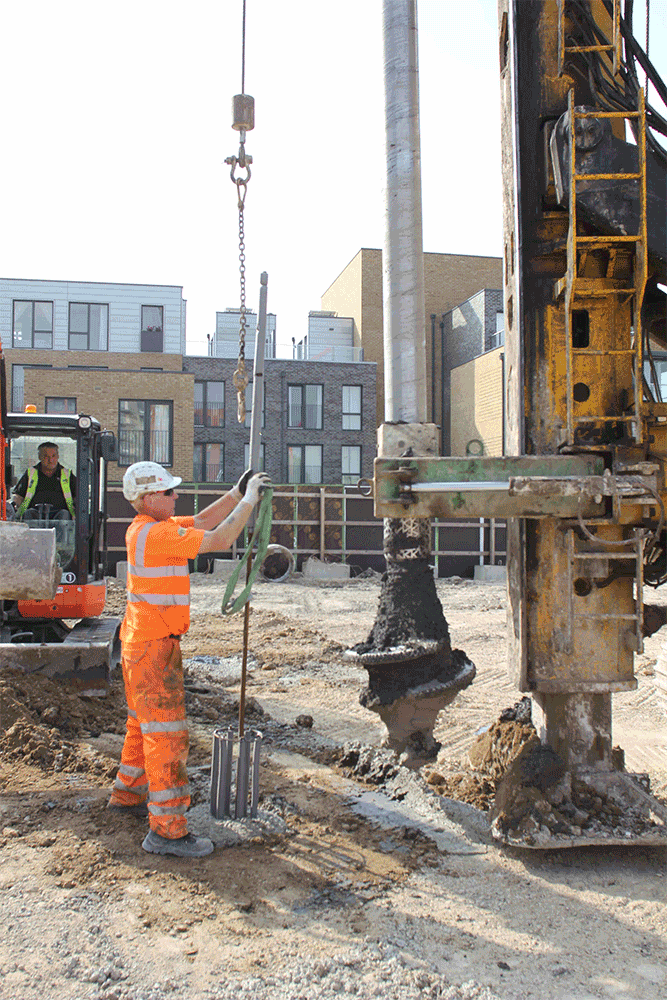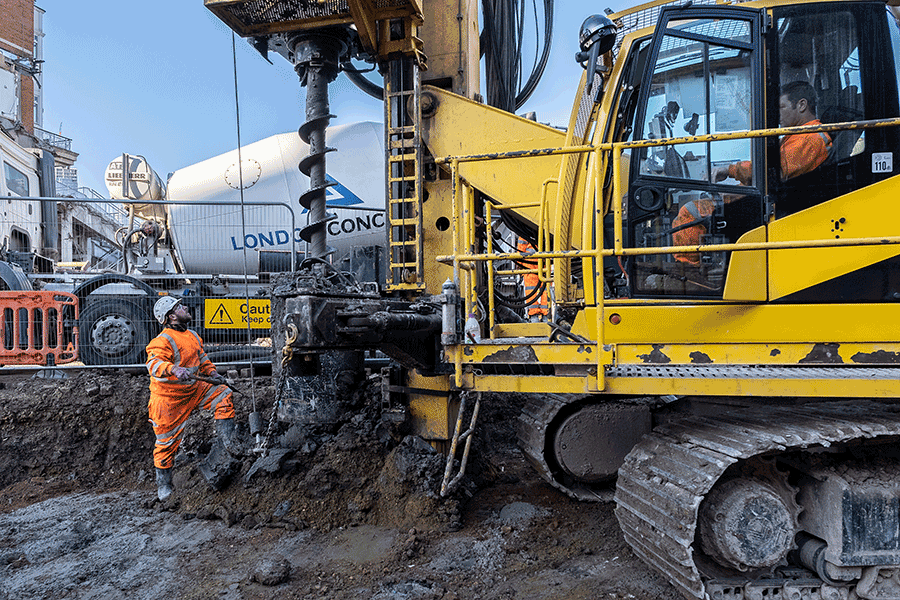 Like CFA methods however the auger string, instead of breaking down the soil for extraction from the bore, forces the ground away from the bore laterally. Due to this reason, this technique is classified as a bored displacement piling method – unlike the CFA piling method which it a replacement pile.
Cost effective as it reduces minimal waste

Ideal for contaminated sites
Can be used for cohesive and non-cohesive soils

Improved pile capacity and load transfer
ROGER BULLIVANT
QUALITY CONTROL
We successfully deliver projects to the highest standard, safely, on time, within budget, and with care for the environment and communities. Clients choose RB time and time again thanks to our proven track record.
All products are manufactured to BSEN, ISO, and CE accreditation. We are committed to ensuring we continuously deliver high quality, robust service, and product to our clients. At RB we continuously review and access where we can further improve.
We are proud to be recognised and awarded the RoSPA gold award for the sixth year running for the exceptionally high standards towards the health and safety of our employees.