Roger Bullivant Limited is one of market leaders in the design, manufacture, and installation of Precast Segmental Piles. To complement our range of piling solutions, RBL provides Precast Caps, a flared head, which can reduce the design thickness of an insitu slab. Pile centres can be adjusted to allow for the optimum load on piles for the most cost-effective pile size. This package solution includes design, manufacture, setting out, cropping and installation.
Installation can be carried out before or after the building is watertight, so off the critical path.

Roger Bullivant Limited's Precast Cap solution is ideal for commercial projects, like sheds, to support internal concrete slabs. They can also be used as an internal piled slab replacement as well as an external concrete hardstanding.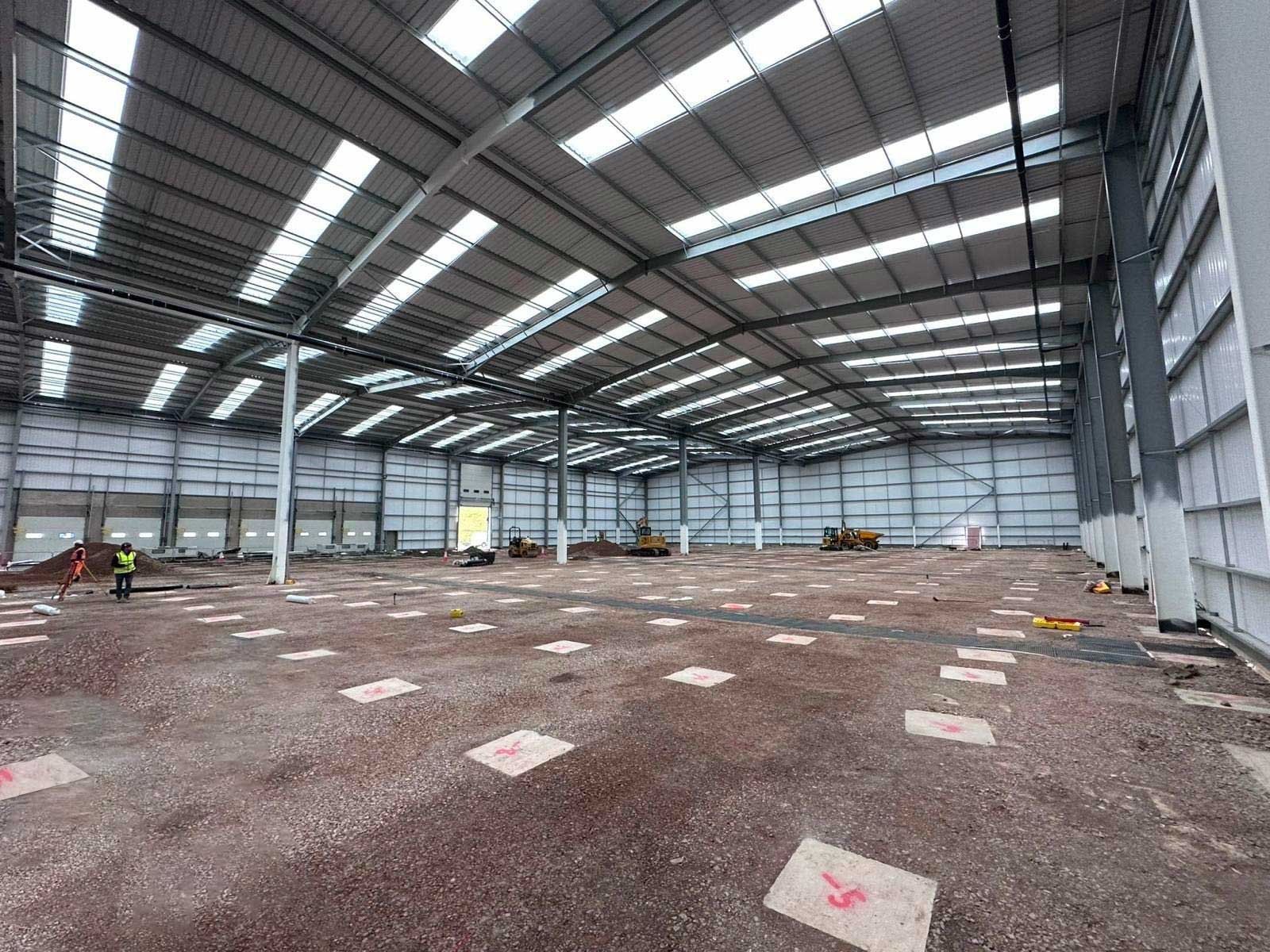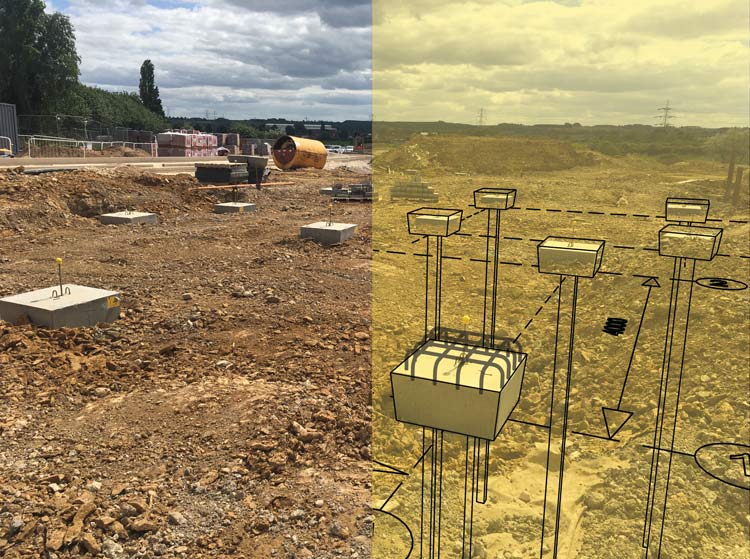 Following installation of precast piles, RBL excavate locally around pile position. Driven Precast Concrete Piles are then mechanically cropped to cut off level. The central bar is then cut to length, so it does not protrude above pile cap level.
The Precast Cap is then lowered onto to pile, seated on an even grout bed achieving a final level tolerance of +0/-10mm.
RBL or the attendant groundworker utilising the excavated material, back fills locally around pile location, compacting in layers using a small 'vibrating wacker plate' ready to receive a membrane to go under insitu slab.
Reduces on site activities once the precast pile is cropped, shuttered and concrete cap is placed
Package includes design, manufacture, setting out, cropping and installation.
Factory quality products utilising low carbon concrete
Non-weather dependant
Reduced site waste and wash out
Various precast pile cap sizes depending on load requirements.
Reduces the depth of insitu concrete slab, providing savings to the project
Takes the operation off critical path and can be installed once structure sides and roof on.
ROGER BULLIVANT
QUALITY CONTROL
We successfully deliver projects to the highest standard, safely, on time, within budget, and with care for the environment and communities. Clients choose RB time and time again thanks to our proven track record.
All products are manufactured to BSEN, ISO, and CE accreditation. We are committed to ensuring we continuously deliver high quality, robust service, and product to our clients. At RB we continuously review and access where we can further improve.
We are proud to be recognised and awarded the RoSPA gold award for the sixth year running for the exceptionally high standards towards the health and safety of our employees.