Continuous flight auger (CFA) piles are a quick and economical bored pile solution suitable for most ground conditions and construction projects. It is also one of the quietest forms of piling methods which is virtually vibration-free. 

An ideal solution for projects in urban locations where noise levels need to be kept to a minimum.
This solution can be used in most ground conditions such as gravel, sand, silts, clay and low strength rock.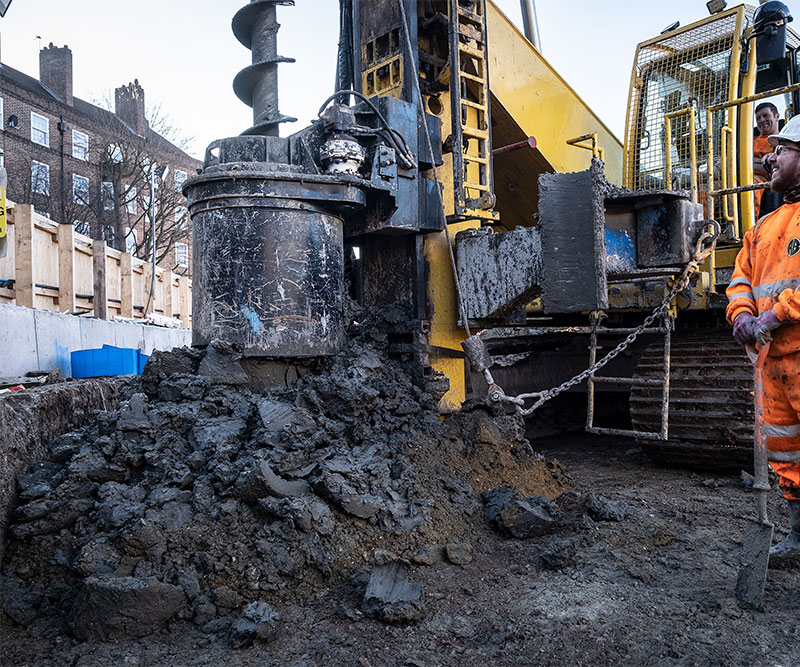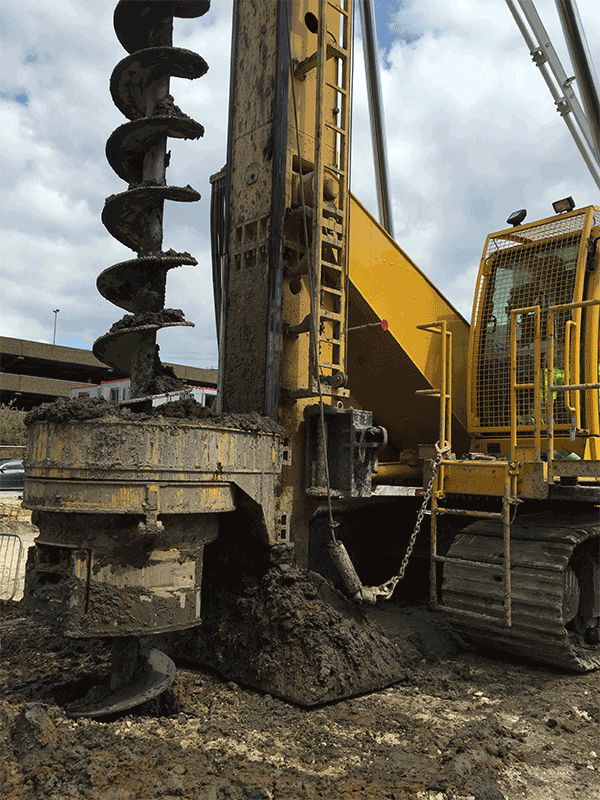 Continuous flight auger piles use the replacement technique, commonly known as a bored pile. This means the soil excavated from the ground is brought to the surface and subsequently constructed using concrete/grout.
CFA piles are formed by drilling to the required design depth using a hollow stem continuous flight auger. This produces spoil arising from the bores. After reaching the required depths, concrete is pumped through the hollow stem. A reinforcing cage is then installed in the bore to form the pile.
Wide range of design capacities
Purpose built in-house rigs

Range of auger sizes available
ROGER BULLIVANT
QUALITY CONTROL
We successfully deliver projects to the highest standard, safely, on time, within budget, and with care for the environment and communities. Clients choose RB time and time again thanks to our proven track record.
All products are manufactured to BSEN, ISO, and CE accreditation. We are committed to ensuring we continuously deliver high quality, robust service, and product to our clients. At RB we continuously review and access where we can further improve.
We are proud to be recognised and awarded the RoSPA gold award for the sixth year running for the exceptionally high standards towards the health and safety of our employees.