RB have developed an innovative high production cast in situ displacement piling solution. CDA offers an alternative method to traditional CFA piles, providing a more practical and cost-effective solution for your project. CDA piles are straight shafted bored displacement piles which provide enhanced capacity when compared to traditional auger techniques along with generating minimal spoil.
CDA piles are suitable for light to moderate loaded piles, typically up to 500kN and can be utilised in a range of soils including stiff clays, silts and loose granular soils.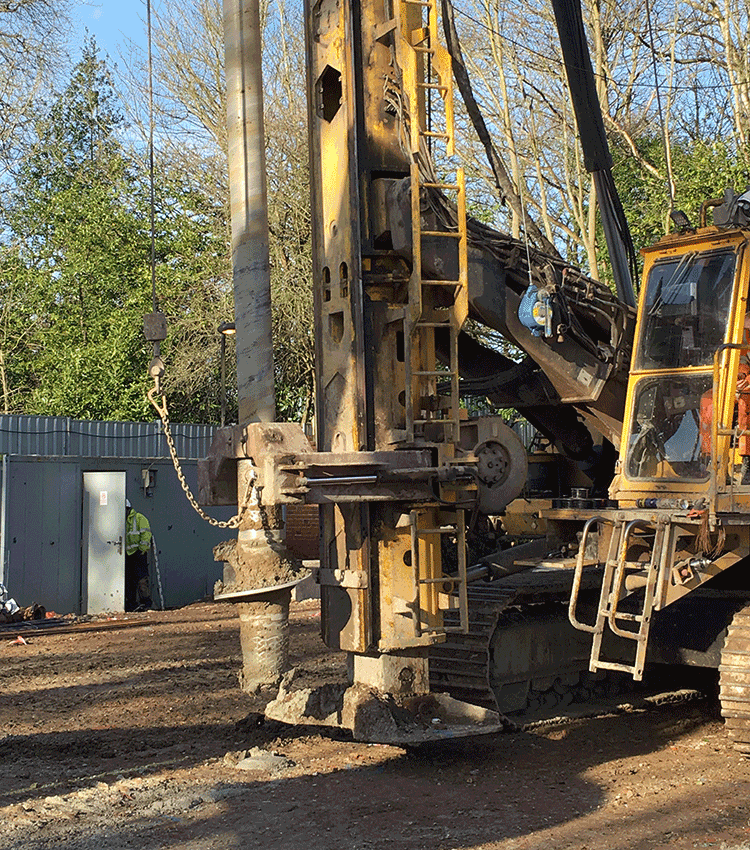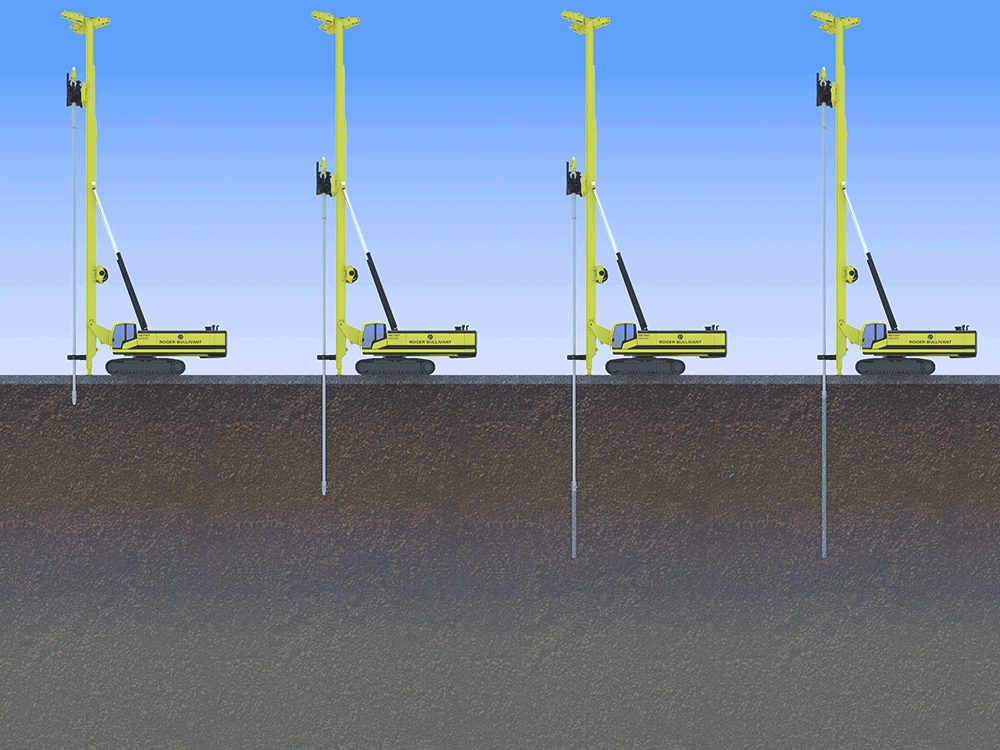 RB rigs are equipped with modern technology to record, monitor and control the installation process, ensuring high quality piles are constructed.
Our bespoke displacement tool penetrates the working platform and underlying soil to a depth predetermined by our experienced Design Engineering team. Once design depth is reached concrete is pumped through the rig as the CDA tool is extracted and the pile is concreted back up to the working platform. The required reinforcement for the pile is then installed.
Manufactured in-house, ready for immediate dispatch
Quiet installation
More efficient and cost-effective
Shorter piles to achieve required loadings
Quicker installation
Reduced spoil compared to traditional CFA piling
ROGER BULLIVANT
QUALITY CONTROL
We successfully deliver projects to the highest standard, safely, on time, within budget, and with care for the environment and communities. Clients choose RB time and time again thanks to our proven track record.
All products are manufactured to BSEN, ISO, and CE accreditation. We are committed to ensuring we continuously deliver high quality, robust service, and product to our clients. At RB we continuously review and access where we can further improve.
We are proud to be recognised and awarded the RoSPA gold award for the sixth year running for the exceptionally high standards towards the health and safety of our employees.