RB Combipile is a cost-effective displacement pile that deals with hard ground/obstructions. Where obstructions in the ground exist, which could damage the precast pile, a Combipile solution is adopted, part steel tube, part precast. The recycled tube is driven first, before joining segmental precast to create the Combipile.
RB Combipile provides a clean, quick and cost-effective displacement piling solution. The variety of segmental lengths and range of specialist equipment makes them idea for restricted access and low headroom sites. This versatile combination helps overcome complex ground conditions.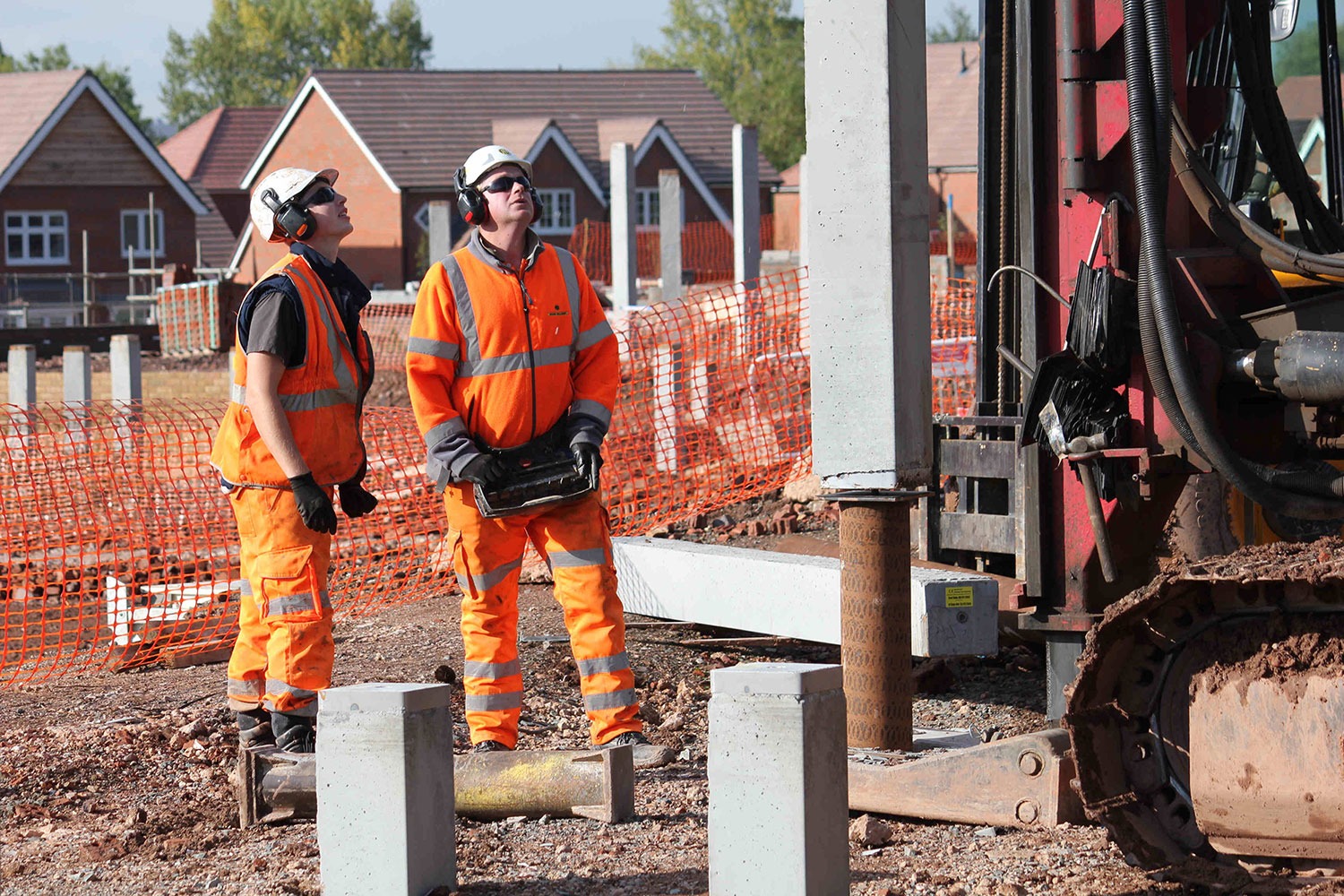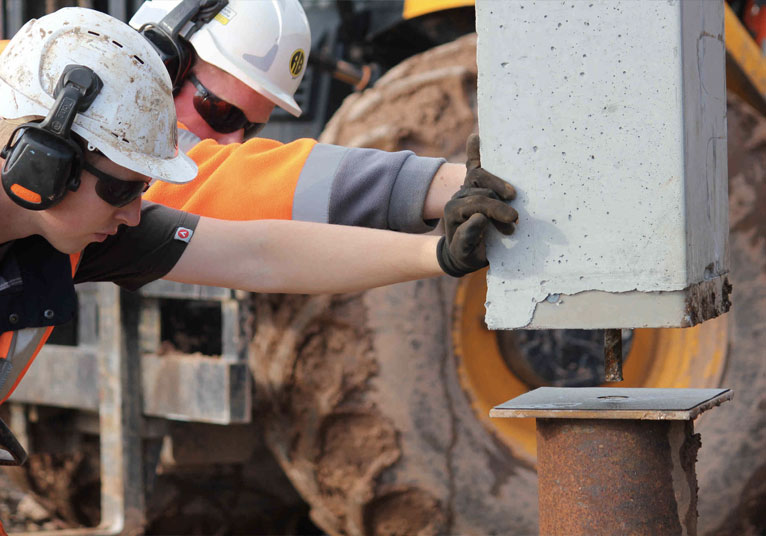 RB Combipile is a fast and effective ground solution, manufactured in varying segmental lengths to achieve required design depths in challenging ground conditions.
This displacement pile is formed from recycled steel lead sections followed by prefabricated precast concrete pile. The combipile is driven into the ground with a hydraulic RB quiet drop hammer. Driving is controlled remotely and installed to design depths required.
Environmentally friendly
Alternative to precast providing a greater resistance during driving to overcome obstructions
Cost-effective
Quiet installation
Zero spoil
Purpose built rigs
ROGER BULLIVANT
QUALITY CONTROL
We successfully deliver projects to the highest standard, safely, on time, within budget, and with care for the environment and communities. Clients choose RB time and time again thanks to our proven track record.
All products are manufactured to BSEN, ISO, and CE accreditation. We are committed to ensuring we continuously deliver high quality, robust service, and product to our clients. At RB we continuously review and access where we can further improve.
We are proud to be recognised and awarded the RoSPA gold award for the sixth year running for the exceptionally high standards towards the health and safety of our employees.