A contiguous piled wall is formed by installing a row(s) of discrete reinforced piles, commonly utilising CFA techniques, constructed at specific centres, usually the pile diameter plus 150mm. Where there is restricted access, other mini piling techniques may be utilised for pile installation. They can be adopted to provide solutions to a variety of construction challenges. They are usually adopted where the general site conditions, such as depth of excavation and prevailing ground conditions, prevent the adoption of simpler alternatives.
Contiguous piled walls are commonly used on residential, commercial and infrastructure sites. They are suitable for use as embedded retaining walls where the groundwater table is below excavation level, since groundwater is free to flow through the interstices, or gaps, between the pile elements.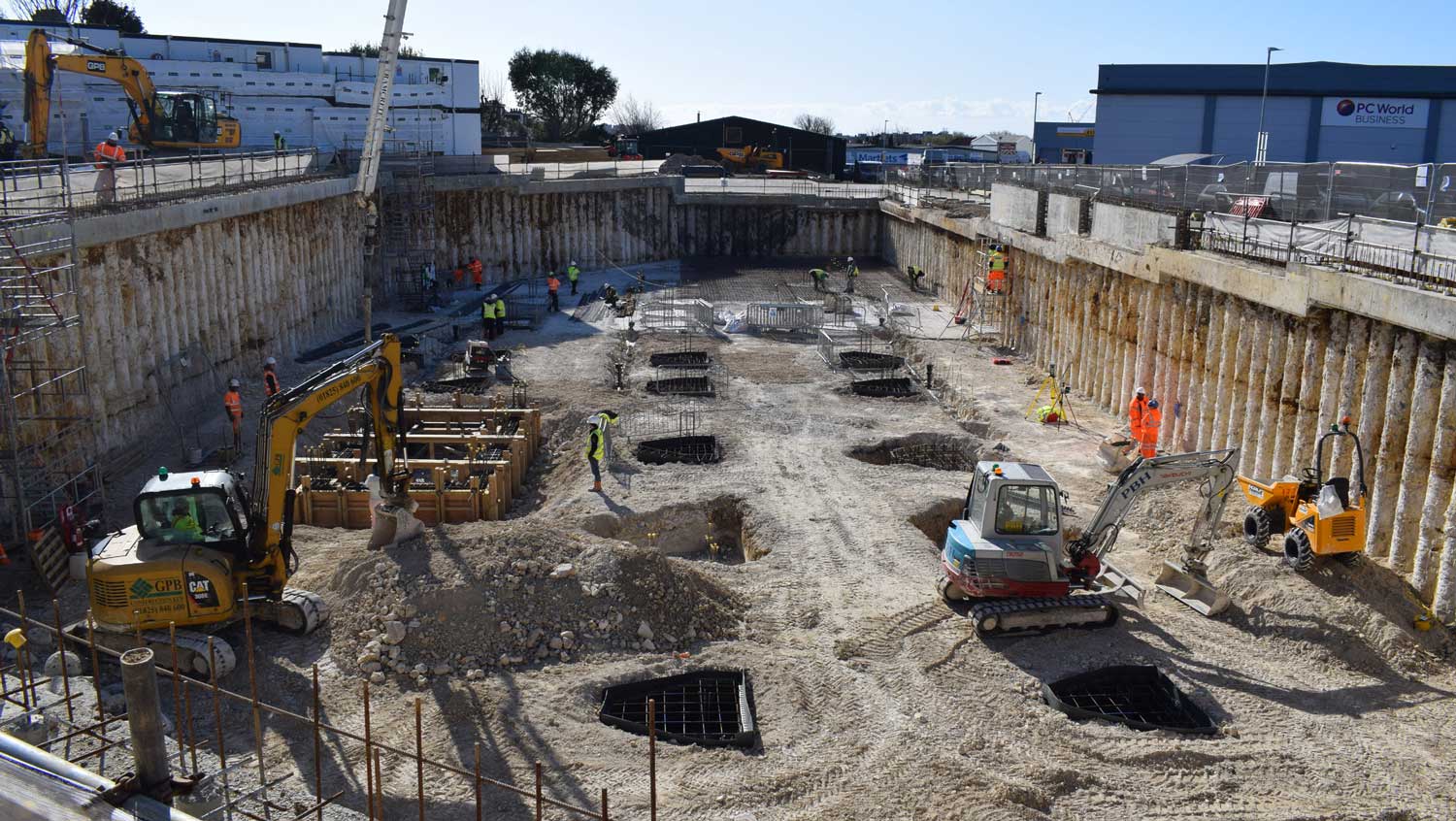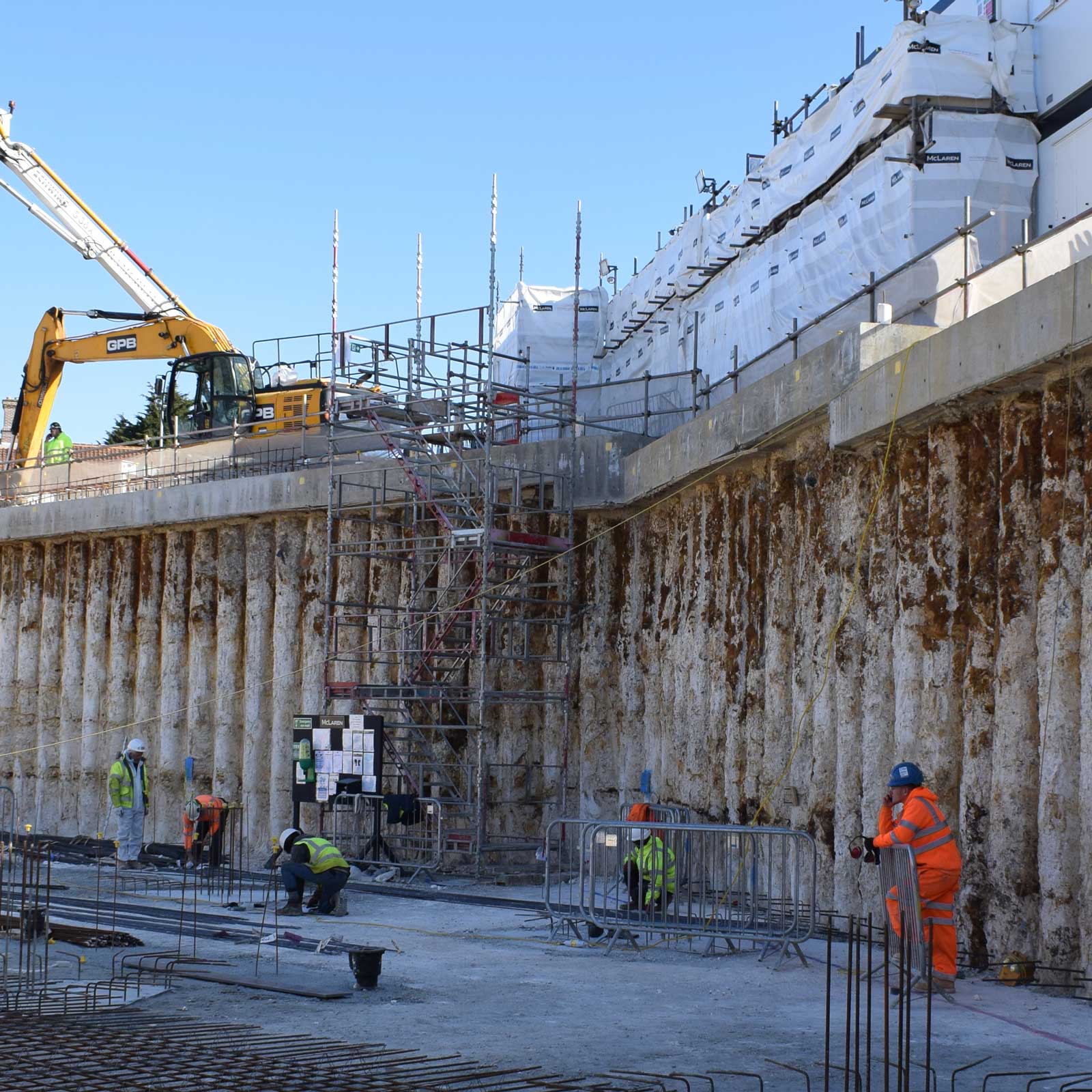 Contiguous piled walls can be used to carry applied superstructure loads. Where the magnitude of vertical load exceeds the available wall capacity, the wall piles can potentially be constructed to a greater depth than required from consideration of wall stability alone. This additional length of wall pile can be constructed from unreinforced, plain, concrete, subject to the loading being in compression.
The depth of retaining wall piles is based on the rig capabilities, either our CFA or restricted access rigs, and we can construct pile walls up to a diameter of 750mm. A further limiting factor is the length of reinforcement cage which is required to be plunged into the fresh concrete forming the pile, typically up to around 15m - 18m.
WHY USE Contiguous Piled Retaining Walls?
Designed in-house
Minimal vibration
Highly adaptable plan geometry to maximise site use
Can be constructed close to adjacent structures
Cost effective
EXAMPLE RETAINING WALLS PROJECTS
ROGER BULLIVANT
QUALITY CONTROL
We successfully deliver projects to the highest standard, safely, on time, within budget, and with care for the environment and communities. Clients choose RB time and time again thanks to our proven track record.
All products are manufactured to BSEN, ISO, and CE accreditation. We are committed to ensuring we continuously deliver high quality, robust service, and product to our clients. At RB we continuously review and access where we can further improve.
We are proud to be recognised and awarded the RoSPA gold award for the sixth year running for the exceptionally high standards towards the health and safety of our employees.