Dynamic compaction is a method used to increase the density of the in situ soils and to improve the load bearing capacity of the ground. The process involves repeatedly dropping a 12-tonne weight at predetermined grid pattern to achieve the required energy input.
Dynamic compaction is a highly sustainable ground improvement technique which produces zero spoil. This method can be used for the treatment of industrial warehouses, port and airport platforms, roads and railway embankments, heavy storage tanks, nonorganic heterogeneous fill or obstructed sites, and soils that are susceptible to liquefaction.
This method is extremely economical and is ideal for large sites where obstructions preclude vibro techniques.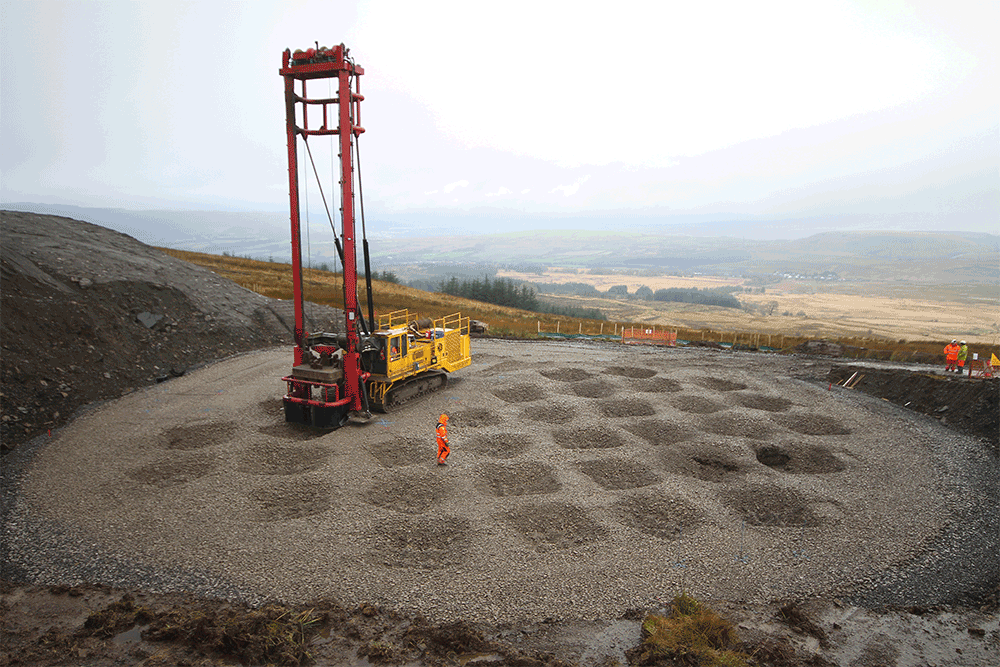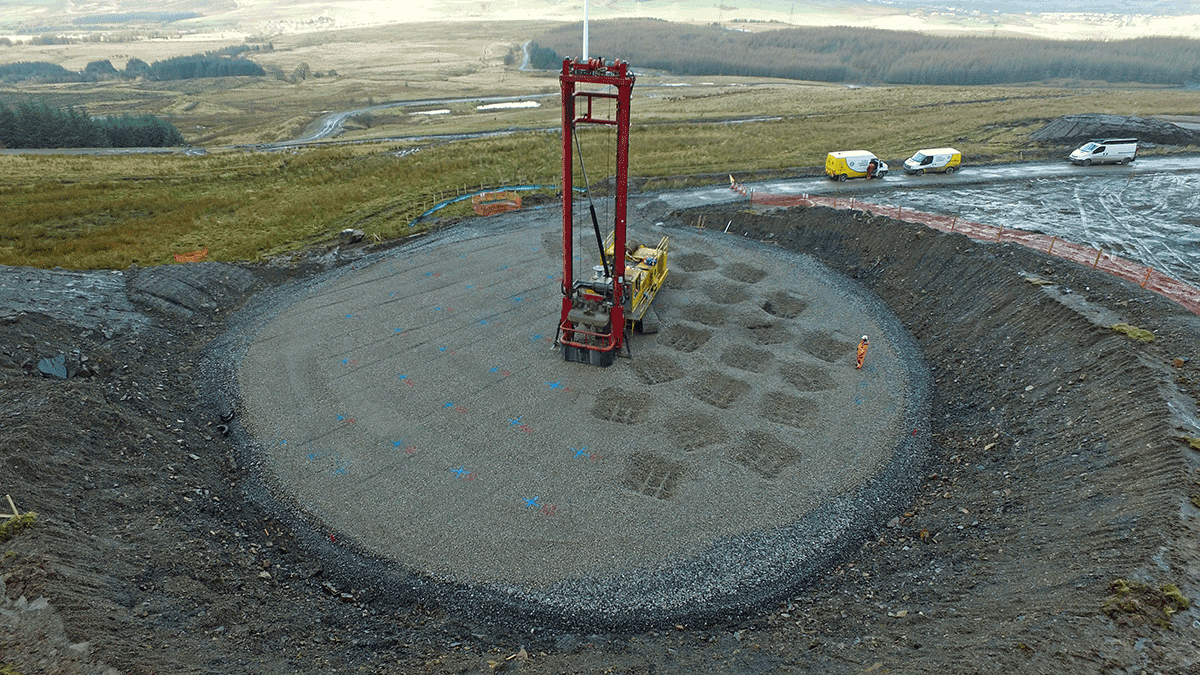 The 12000 series drop weights are interchangeable and special shaped weights can be used depending on the application and site-specific ground conditions.
The ground is repeatedly subject to ground tamping using a heavy concrete weight, from a controlled height of up to 12 metres high at predetermined grid pattern. Typically, the ground is treated between two to five passes depending on the ground conditions.
WHY USE Dynamic Compaction (NRG)?
Ideal for contaminated or obstructed sites

Alternative to vibro techniques
Increased bearing capacity

Improves soil conditions and strength
ROGER BULLIVANT
QUALITY CONTROL
We successfully deliver projects to the highest standard, safely, on time, within budget, and with care for the environment and communities. Clients choose RB time and time again thanks to our proven track record.
All products are manufactured to BSEN, ISO, and CE accreditation. We are committed to ensuring we continuously deliver high quality, robust service, and product to our clients. At RB we continuously review and access where we can further improve.
We are proud to be recognised and awarded the RoSPA gold award for the sixth year running for the exceptionally high standards towards the health and safety of our employees.