DRIVEN TUBULAR
STEEL PILES
Driven tubular steel piles provide a robust and versatile displacement foundation solution with increased driving abilities. Produced from recycled steel casings salvaged from the oil and gas industry. Often used as an alternative to driven precast concrete piles where difficult or uncertain ground conditions are likely to be encountered.
Driven tubular steel piles are mostly used as the foundation for a range of structures. These include residential, commercial and industrial and heavy civil works. A solution where difficult or uncertain ground conditions are present such as alluvial deposits containing cobbles/boulders, dense sand or gravel bands. RB steel piles are the ideal solution for contaminated and made ground where displacement is the preferred option.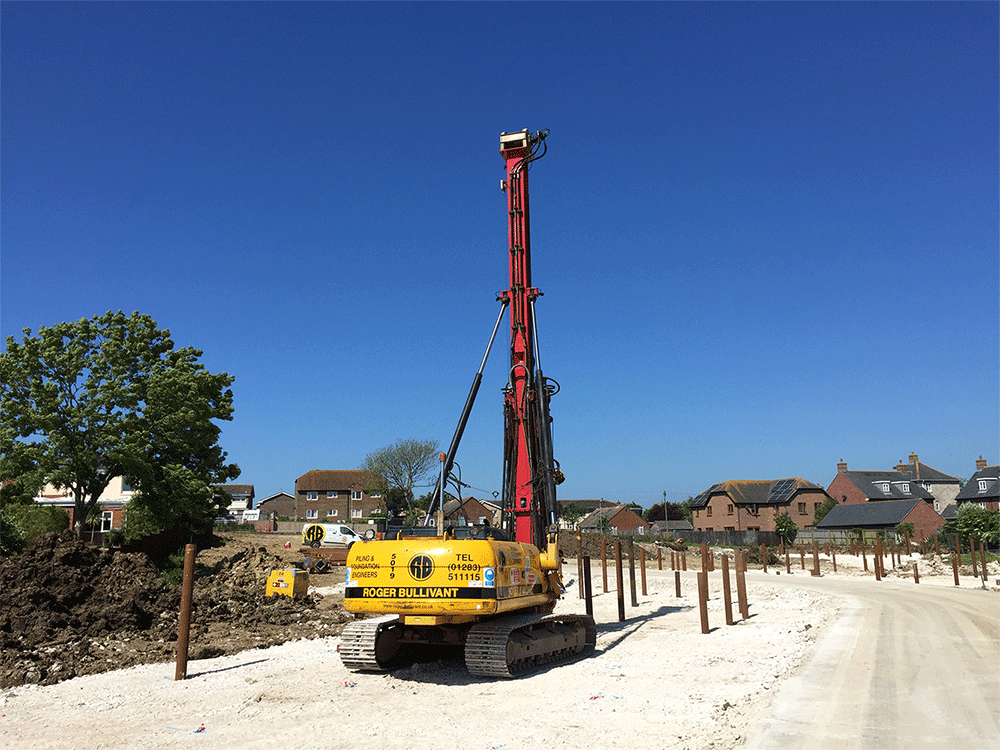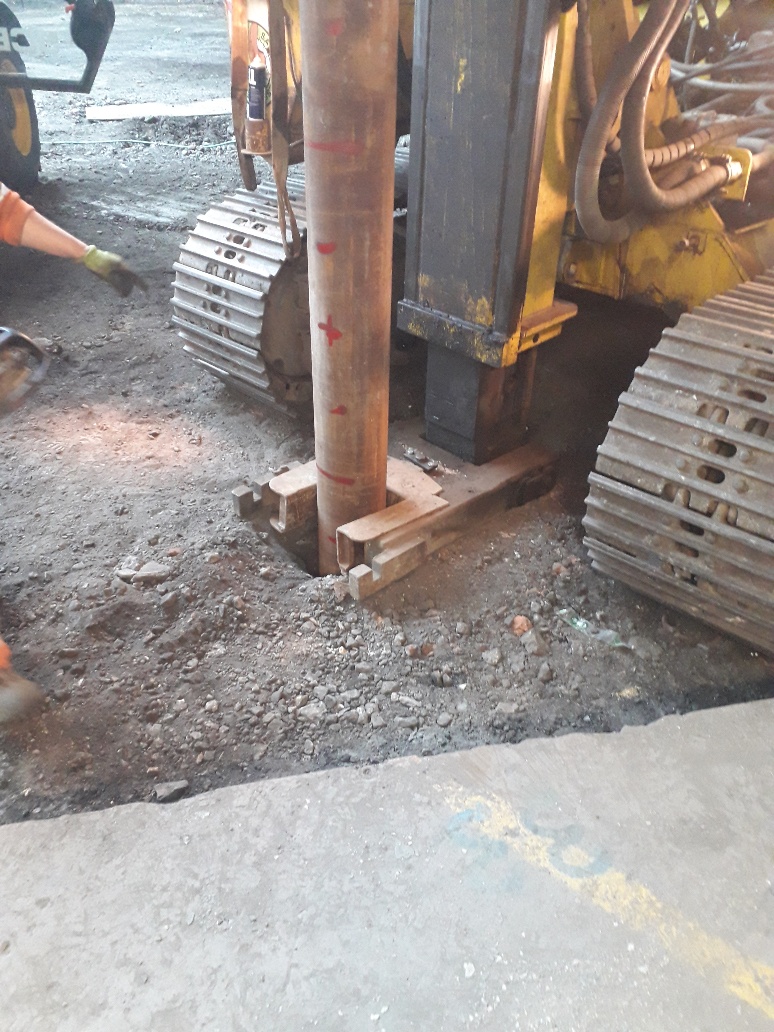 Driven tubular piles provide a clean and rapid installation. They are immediately ready for follow on construction since no concrete is required.
Recycled steel tubular piles are driven into the ground using RB in-house purpose built hydraulic hammers ranging in weight from 3-6 tonnes. The hammers are designed in conjunction with the piling rigs to achieve low bearing pressures.
Piles are driven in segmental lengths ranging from 3m to 6m to suit the depths required and minimise wastage. Generally piles are driven open ended and a soil plug is formed internally at the bottom of the tube. Piles are installed to a design length, 'set' or 'refusal' to achieve the required working load.
WHY USE Driven Tubular Steel Piles?
Extensive range of pile sizes

Pile stability in sloping rock conditions
ROGER BULLIVANT
QUALITY CONTROL
We successfully deliver projects to the highest standard, safely, on time, within budget, and with care for the environment and communities. Clients choose RB time and time again thanks to our proven track record.
All products are manufactured to BSEN, ISO, and CE accreditation. We are committed to ensuring we continuously deliver high quality, robust service, and product to our clients. At RB we continuously review and access where we can further improve.
We are proud to be recognised and awarded the RoSPA gold award for the sixth year running for the exceptionally high standards towards the health and safety of our employees.