HELICAL DISPLACEMENT
INCLUSIONS
Helical Displacement Inclusions (HDI's) transfer loads through weak strata to underlying firm or dense soils. They provide a practical and cost-effective solution to sites that are underlain by low strength soils or where an enhanced bearing capacity is required with associated settlement control. A ground improvement technique in which rigid grout or cement treated aggregate inclusions act as a stiffening reinforcement in a range of poor ground conditions. Installation is fast and vibration free.
They provide a development platform on which shallow foundations or ground bearing slabs can be constructed.
Helical displacement inclusions can be used across various sectors such as commercial, industrial and infrastructure projects. Suitable for wind turbines, low rise buildings including offices, education, retail, health care, heavily loaded buildings, ground bearing floor slabs, embankments, under tanks, silos, retaining walls and other structures.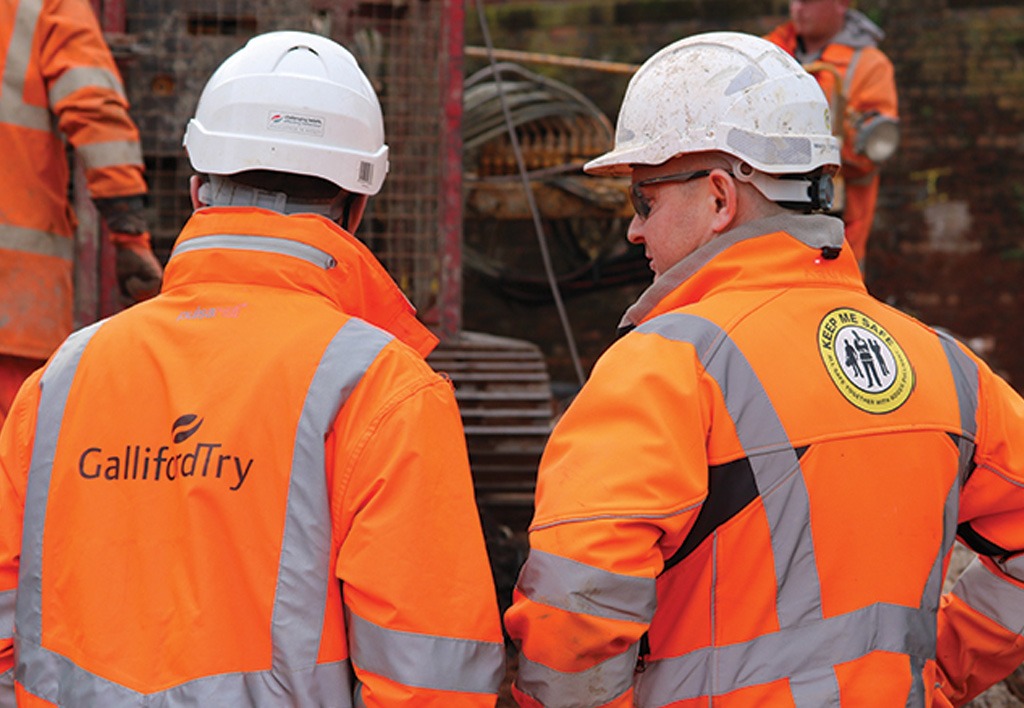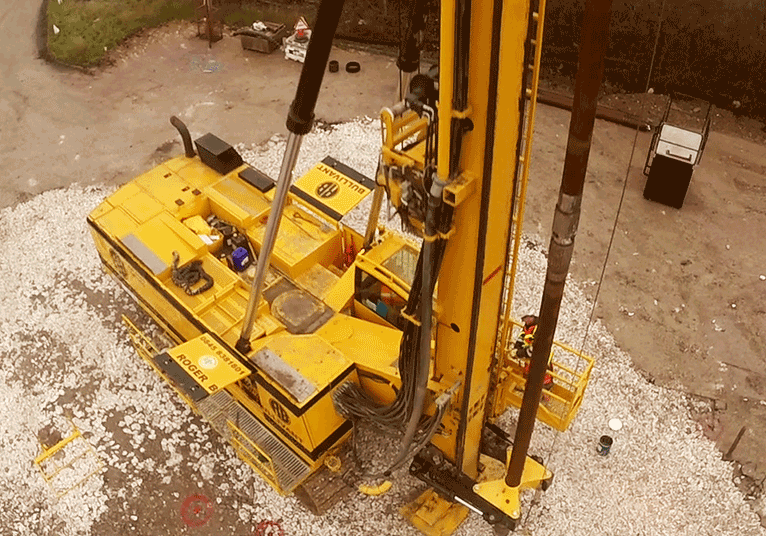 The process introduces a reinforcing element to the soil mass in the form of rigid concrete columns/inclusions up to 600mm in diameter. A displacement auger penetrates the working platform and underlying soil to a predetermined design depth and upon extraction concrete is pumped in a controlled manner to support the bore. Operations are monitored and logged by our fully instrumented purpose-built Helical Displacement Rigs.
Working in conjunction with a load transfer mat the technique reinforces the soil by means of creating a composite in which the loads applied are distributed between the soil and the inclusion. In the case of granular soils further enhancement occurs as a result of densification by displacement.
WHY USE Helical Displacement Inclusions?
Fast installation
Vibration free
Increase bearing capacity of weak soils, even for high loads
Columns are cast in-situ, using high torque displacement tool
Adequately designed load transfer structure ensures even loading of the inclusions which act in composite with the soil
Suitable for all sectors and loading structures
ROGER BULLIVANT
QUALITY CONTROL
We successfully deliver projects to the highest standard, safely, on time, within budget, and with care for the environment and communities. Clients choose RB time and time again thanks to our proven track record.
All products are manufactured to BSEN, ISO, and CE accreditation. We are committed to ensuring we continuously deliver high quality, robust service, and product to our clients. At RB we continuously review and access where we can further improve.
We are proud to be recognised and awarded the RoSPA gold award for the sixth year running for the exceptionally high standards towards the health and safety of our employees.