Continuous helical auger displacement (CHAD) piles offer an alternative solution to CFA piles. This piling method can penetrate tougher ground conditions compared to conventional CHD piles. By adopting RB's CHAD solution, this technique also reduces the amount of spoil excavated from the pile when compared to traditional CFA solutions.
CHAD piles are mostly used within the residential, commercial and industrial sectors. This method of displacement piling is most suited for medium to high loads. It can be used in a variety of soils including cohesive soils such as clay and non-cohesive soils. Some examples include, gravels, glacial tills and contaminated ground.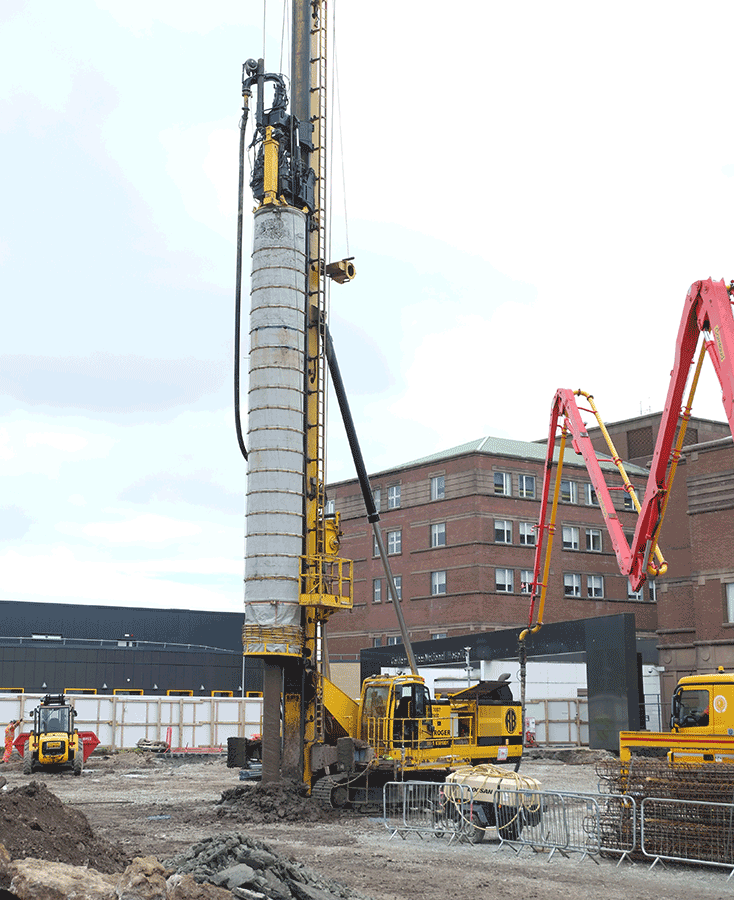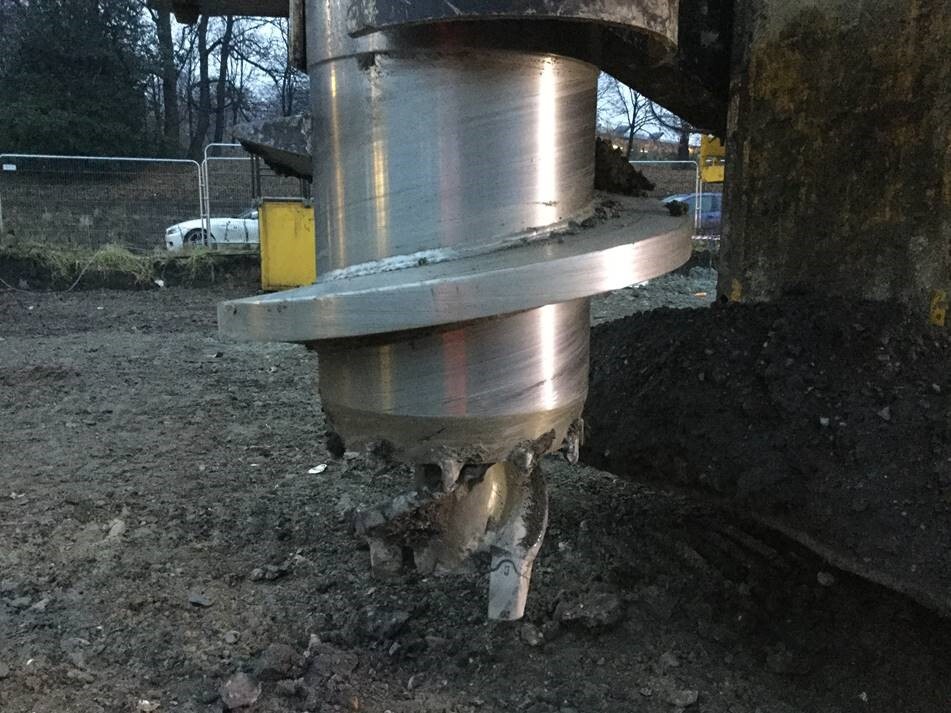 Continuous helical auger displacement piles are formed by drilling the required design depth using a string of hollow stem augers. Soil is then excavated from the ground and brought to the surface. A cage system is then re-enforced into the ground and the bore is filled with concrete, creating the pile.
Reduced spoil compared to CFA piles
Able to penetrate denser strata than regular CHD piles
Improves soil strength
Can be used for all foundation applications where bearing piles are required for structures
Virtually vibration-free
Ideal for urban or sensitive locations
Quick installation benefitting contract programming
ROGER BULLIVANT
QUALITY CONTROL
We successfully deliver projects to the highest standard, safely, on time, within budget, and with care for the environment and communities. Clients choose RB time and time again thanks to our proven track record.
All products are manufactured to BSEN, ISO, and CE accreditation. We are committed to ensuring we continuously deliver high quality, robust service, and product to our clients. At RB we continuously review and access where we can further improve.
We are proud to be recognised and awarded the RoSPA gold award for the sixth year running for the exceptionally high standards towards the health and safety of our employees.