RB's precast ground beam system (RBeam) is an in-house designed and manufactured highly engineered foundation solution, offering an alternative solution to insitu ground beams. A non-weather dependant solution designed to improve installation time whilst minimising waste and vastly reducing the carbon footprint compared to trench fill foundations. Individual beams can be raised or lowered, offering flexibility for individual plot layouts and drainage requirements.
RBeam is suitable for use in residential and commercial building projects and is included in the Modern Method of Construction (MMC) Category 3 – Pre-manufactured components (non-systemised primary structure) as defined in the MHCLG framework. This system can be used with a range of piled foundation techniques in many different soil types and ground conditions including heave.
The off-site manufactured modular foundation system is often used to accelerate your build programme with improved productivity, quality and safety and is suitable for modular and traditional methods of construction. The system contributes to improving the Pre-manufactured value (PMV) of a project.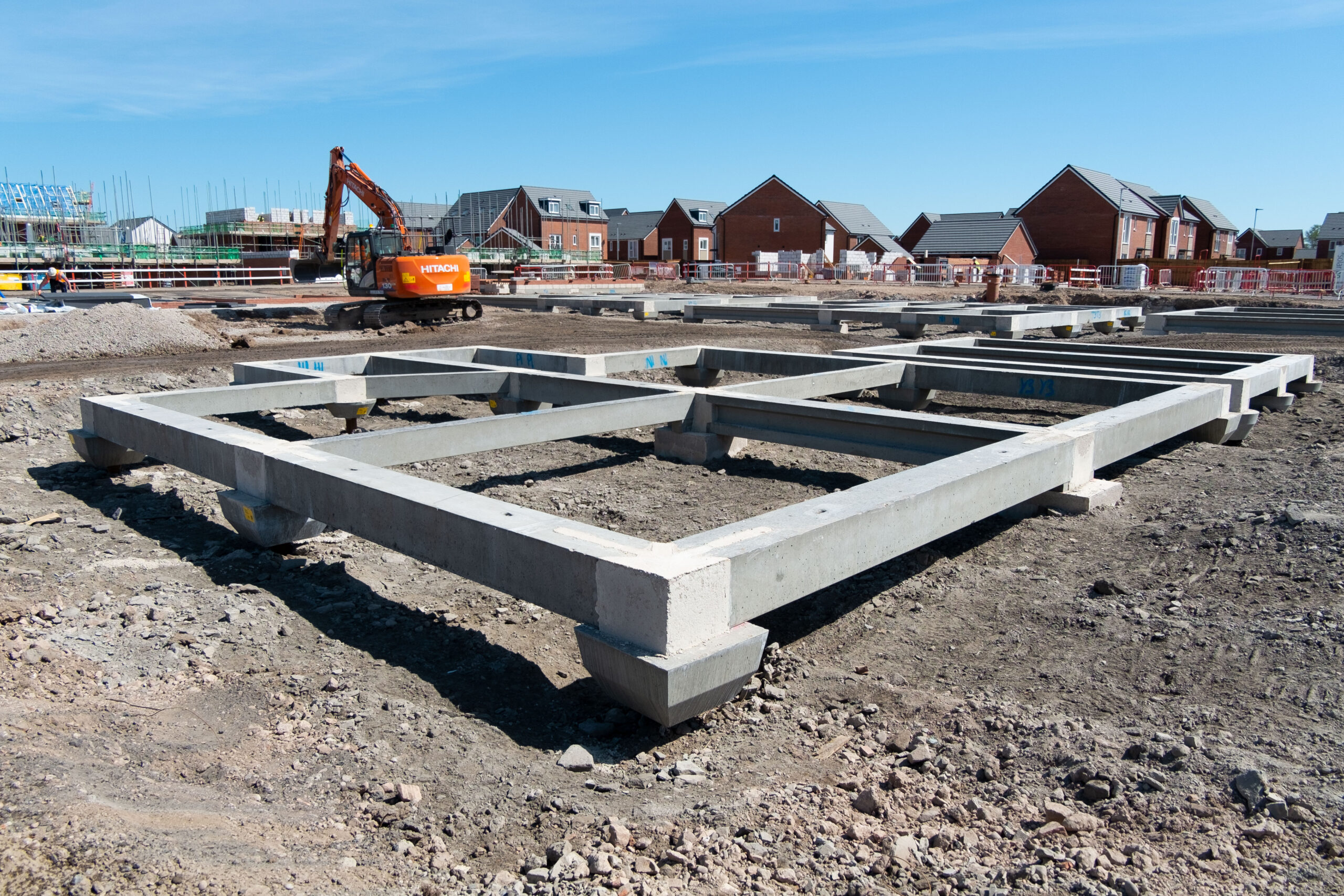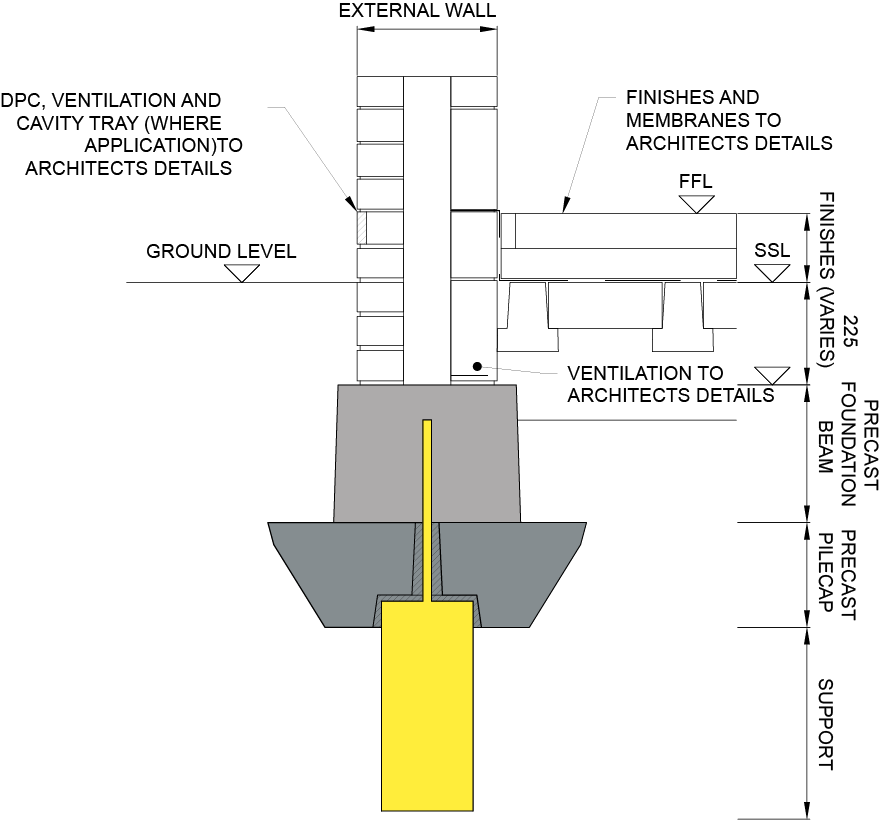 The RBeam system comprises 5 types of beam in a range of standard lengths allowing our in-house design team to produce highly efficient foundation solutions for most projects.
This solution compliments all our piling techniques and is offered as a single procurement package incorporating design, detailing, setting out, manufacture and installation of pile and beams.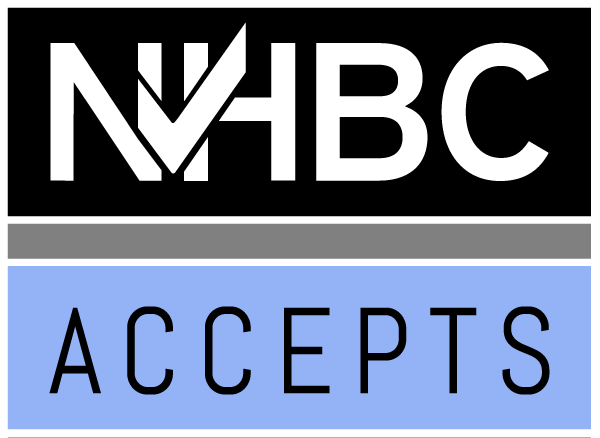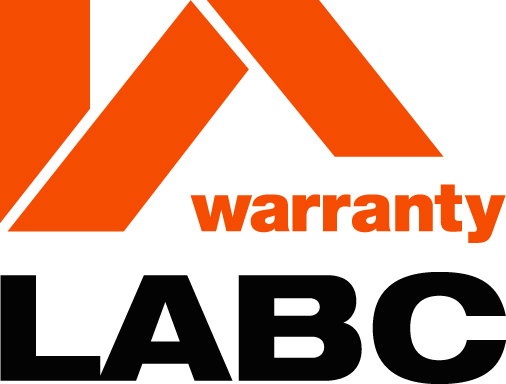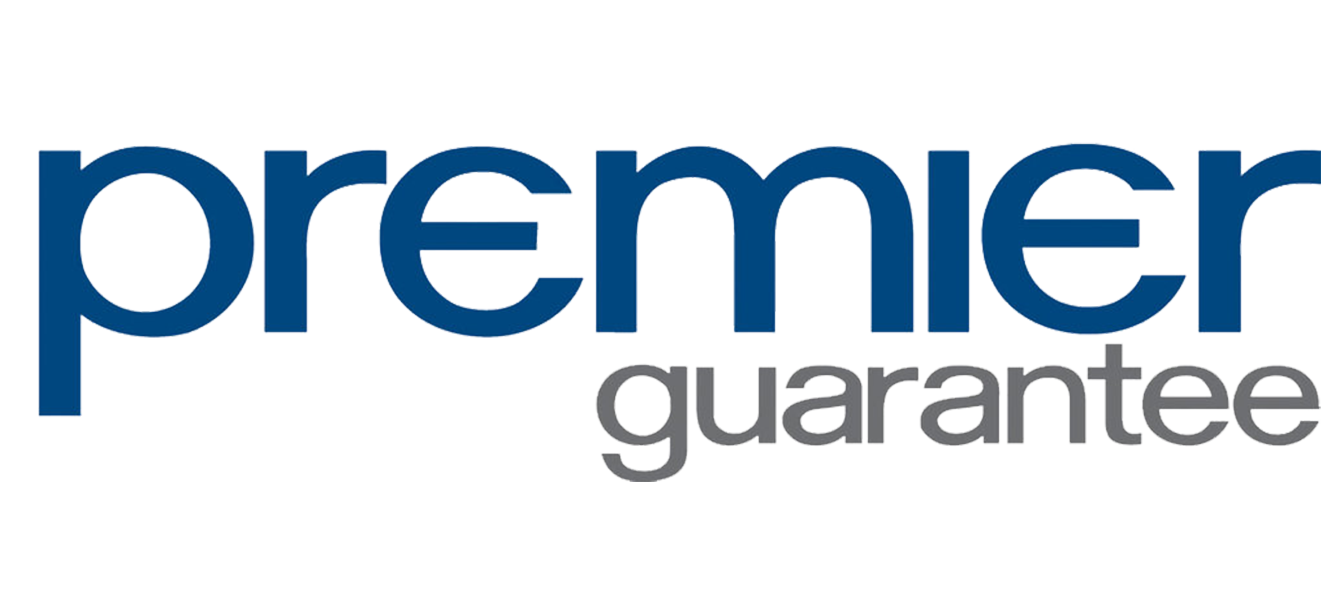 Package solution also include setting out; design, manufacture and installation
Factory quality and safety
Non weather dependant
Produces a flexible modular foundation
Improved cost certainty
Reduced waste and C02 emissions
Ideal for both traditional and modern methods of construction
Minimum site preparation required
Off-site manufactured, ready for immediate dispatch
ROGER BULLIVANT
QUALITY CONTROL
We successfully deliver projects to the highest standard, safely, on time, within budget, and with care for the environment and communities. Clients choose RB time and time again thanks to our proven track record.
All products are manufactured to BSEN, ISO, and CE accreditation. We are committed to ensuring we continuously deliver high quality, robust service, and product to our clients. At RB we continuously review and access where we can further improve.
We are proud to be recognised and awarded the RoSPA gold award for the sixth year running for the exceptionally high standards towards the health and safety of our employees.
Sorry, we couldn't find any posts. Please try a different search.