DRIVEN PRECAST
CONCRETE PILES
Driven precast concrete piles are the most versatile, cost-effective deep foundation solution, suitable for most ground conditions. Designed and manufactured in-house in varying segmental lengths to reach required depths, thereby minimising waste and improving cost-effectiveness.
Driven precast concrete piles may be used for all types of structures and foundations, from housing, commercial and industrial buildings to art installations and features. The piles can also be used for all types of civil engineering applications from bridges to embankment support, power and transmission towers, and rail-related structures.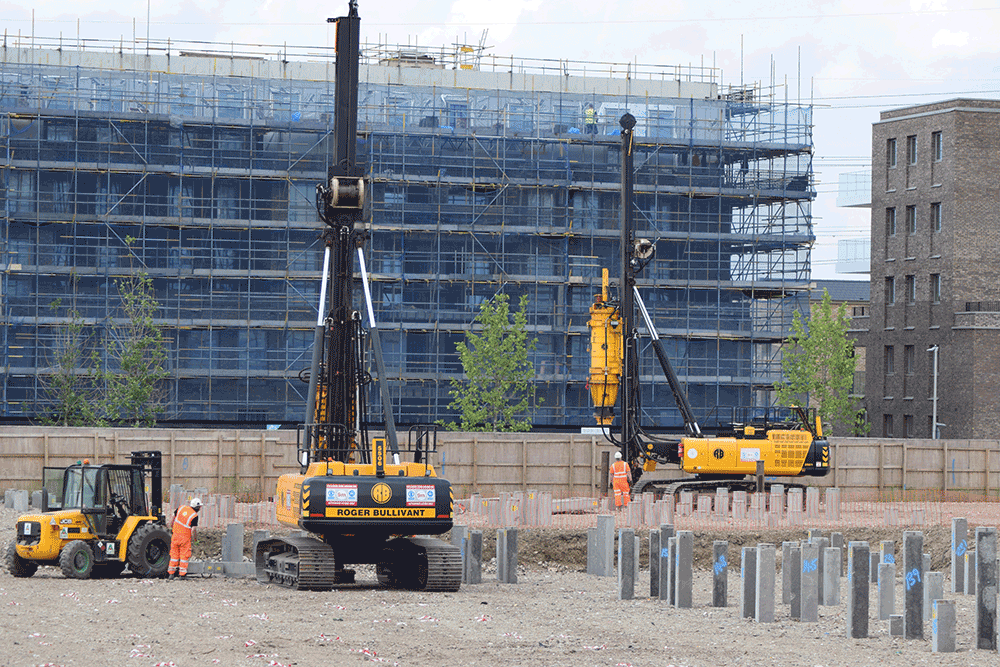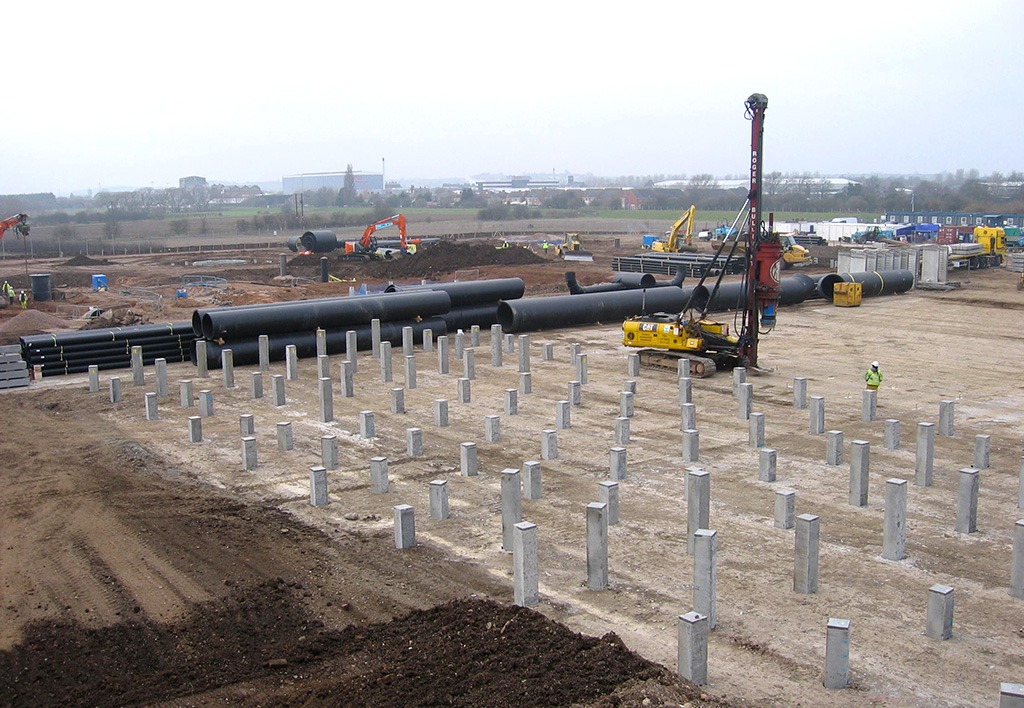 RB precast concrete piles are manufactured in a variety of high quality segmental lengths, piles can be single, or several sections can be interlocked together to reach required design depths for deeper ground conditions.
Piles are driven into the ground using a top driven hydraulic hammer, the hammer drives the piles into the ground which compacts and densifies the surrounding ground. Driven precast concrete piles generate zero spoil as they are a displacement pile, moving the ground beneath the surface. Our precast concrete piles are a quick and cost-effective solution which further enhances product efficiency, eliminating the requirement for additional traffic movements in and out of site.
RB has an extensive fleet of purpose built in-house rigs, designed and built to achieve lower bearing pressures and optimal site performance.
WHY USE Driven Precast Concrete Piles?
Immediate follow-on construction
Ideal for environmentally sensitive areas
EXAMPLE Driven precast
concrete Piling PROJECTS
ROGER BULLIVANT
QUALITY CONTROL
We successfully deliver projects to the highest standard, safely, on time, within budget, and with care for the environment and communities. Clients choose RB time and time again thanks to our proven track record.
All products are manufactured to BSEN, ISO, and CE accreditation. We are committed to ensuring we continuously deliver high quality, robust service, and product to our clients. At RB we continuously review and access where we can further improve.
We are proud to be recognised and awarded the RoSPA gold award for the sixth year running for the exceptionally high standards towards the health and safety of our employees.