Overburden
Drilling System
Overburden Drilling System is a percussive drilled and cased pile which advances a steel casing through the overburden soil and allows the stable formation of rock socketed pile.
ODEX is an abbreviation of Overburden Drilling EXentric and is a generic term used to describe percussively drilled and cased piles. Typically used in challenging ground conditions such as soils with cobbles, boulders and rock layers, and can be used to pile through mine workings, and broken or laminated rock.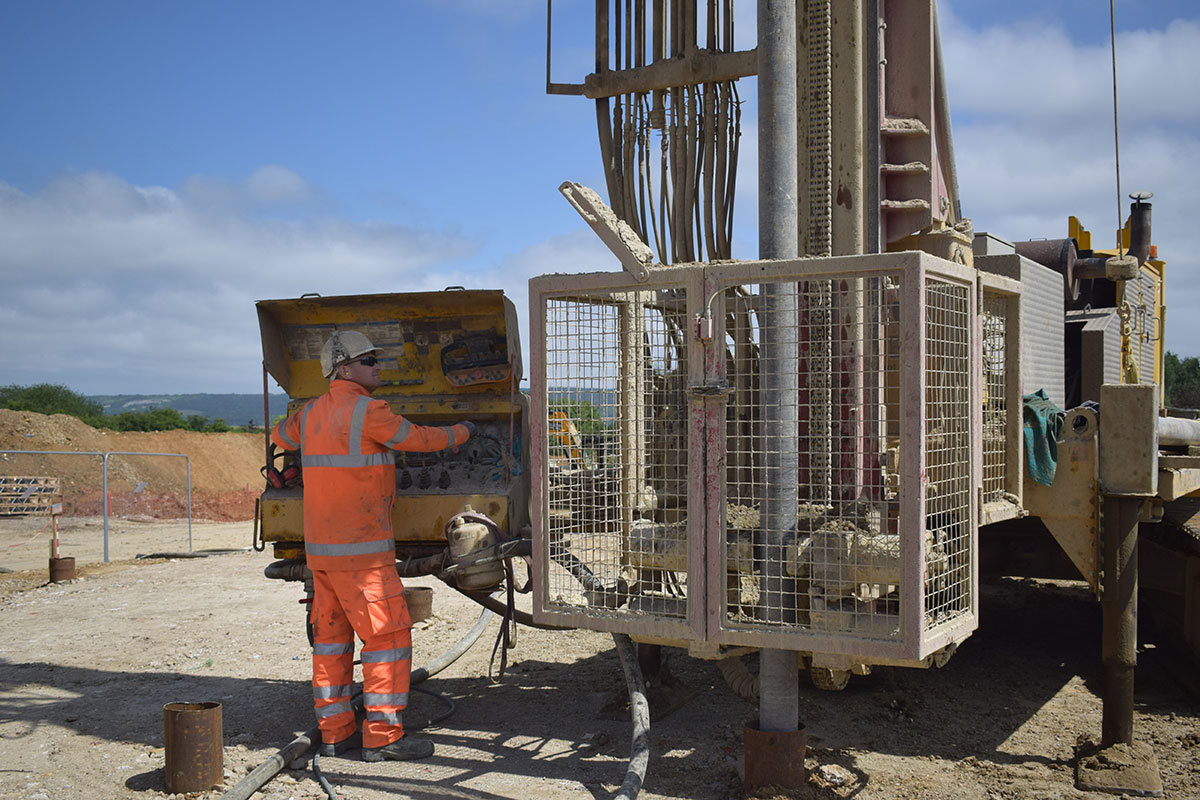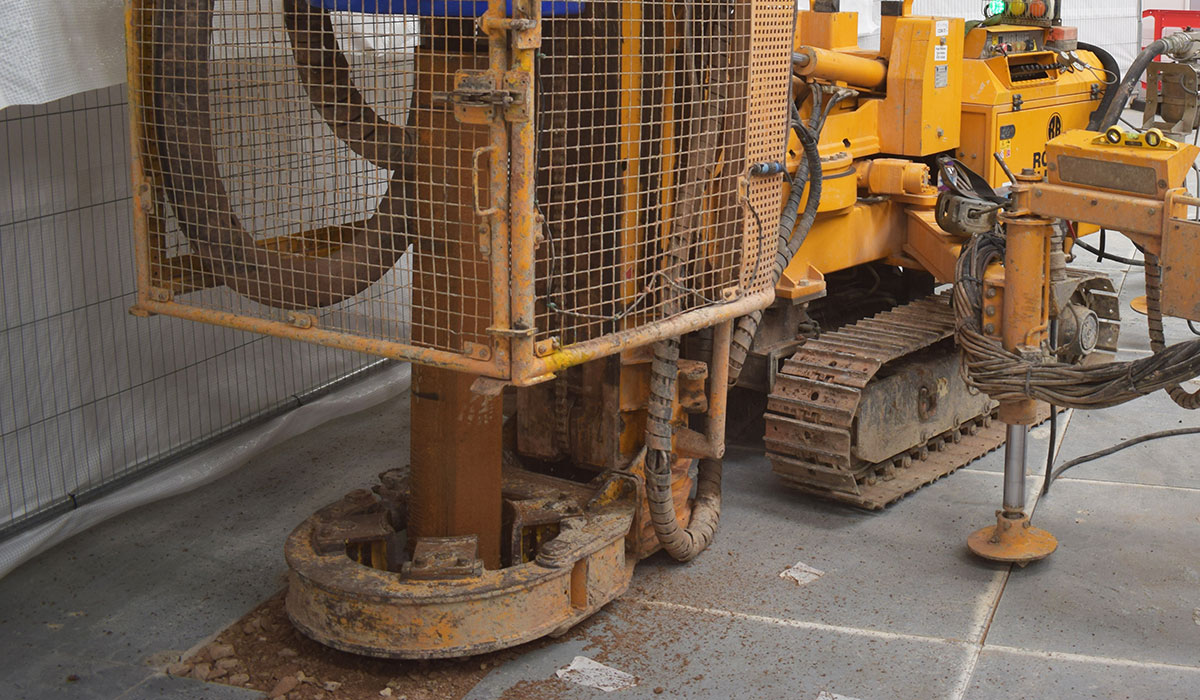 Odex piles are formed by drilling and hammering a steel casing into the ground. The drilling is undertaken using a down the hole hammer which has the capacity to bore through most obstructions and into solid rock, the bore can be continued into the rock as an open hole. Concrete is then pumped into the hole and a steel reinforcing cage can be installed. The steel casing can be removed or left in place.
WHY USE Overburden Drilling System?
Suitable for all soil types
Ability to drill through most obstructions and socket into rock
Can support high loads
Bespoke geotechnical drawings
Minimum vibration
Various diameters available
ROGER BULLIVANT
QUALITY CONTROL
We successfully deliver projects to the highest standard, safely, on time, within budget, and with care for the environment and communities. Clients choose RB time and time again thanks to our proven track record.
All products are manufactured to BSEN, ISO, and CE accreditation. We are committed to ensuring we continuously deliver high quality, robust service, and product to our clients. At RB we continuously review and access where we can further improve.
We are proud to be recognised and awarded the RoSPA gold award for the sixth year running for the exceptionally high standards towards the health and safety of our employees.