SECTIONAL FLIGHT
AUGER (SFA) PILES
Mini Sectional flight auger (SFA) piling is an auger bored replacement pile solution for restricted access piling which provides the ability to install piles in low headroom or restricted-access sites. SFA piling offers a similar solution to CFA piling, except the auger is made up of shorter sections of hollow stem continuous flight auger.
Sectional flight auger (SFA) piling is suitable in all unobstructed conditions including made ground, clay, weak rock, gravel, glacial till, and ground with high water tables where there is restricted access or limited headroom.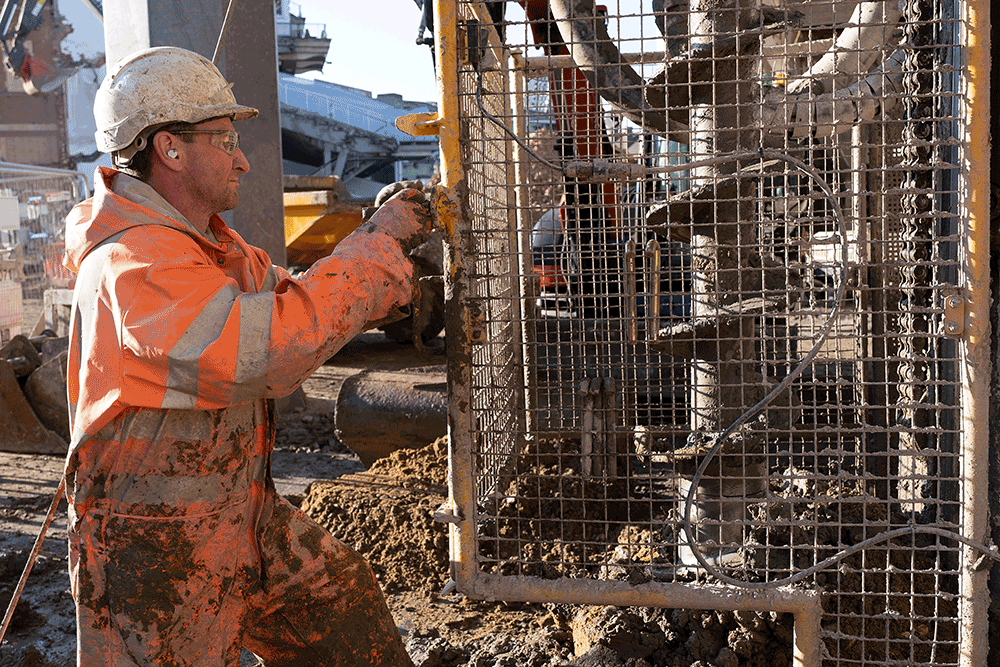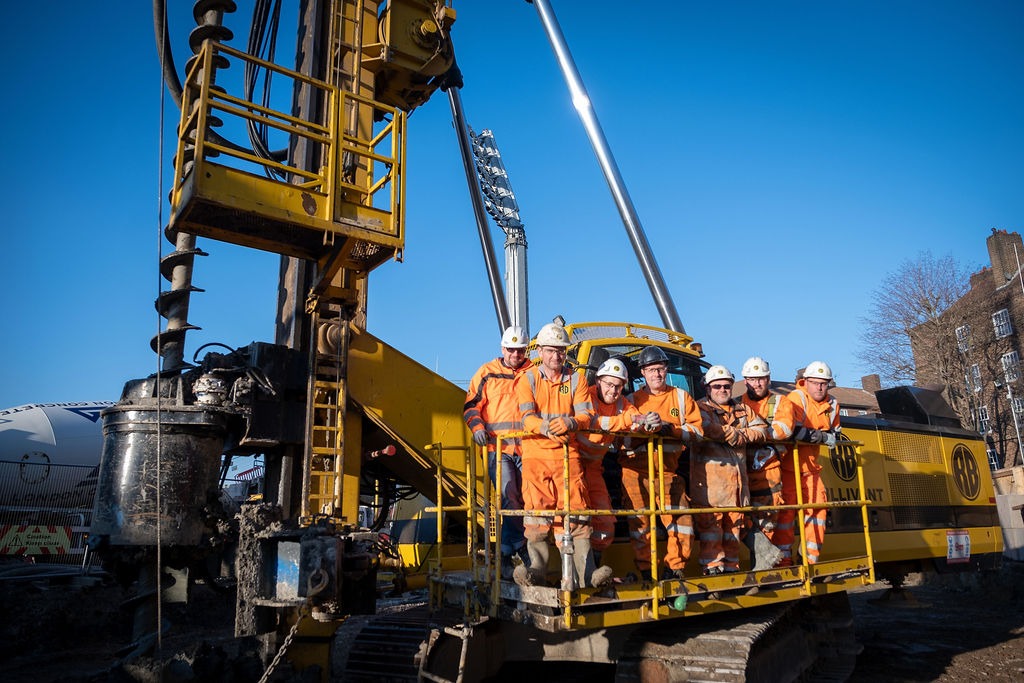 SFA mini piles are formed using a sectional hollow stemmed auger. This replacement technique produces the arisings from the bores in most ground conditions. Once the bore is produced to design depth, concrete or grout is then pumped through the auger hollow stem as it is withdrawn. Concrete simultaneously fills the void left by the auger extraction before reinforcement is inserted.
Installation is monitored and controlled using onboard instrumentation to ensure quality standards are maintained.
Fast, quiet and virtually vibration-free
RB in-house purpose-built rigs
Quiet installation compared to other methods of piling
Suitable for most ground conditions
EXAMPLE SECTIONAL FLIGHT
AUGER (SFA) PILing PROJECTS
ROGER BULLIVANT
QUALITY CONTROL
We successfully deliver projects to the highest standard, safely, on time, within budget, and with care for the environment and communities. Clients choose RB time and time again thanks to our proven track record.
All products are manufactured to BSEN, ISO, and CE accreditation. We are committed to ensuring we continuously deliver high quality, robust service, and product to our clients. At RB we continuously review and access where we can further improve.
We are proud to be recognised and awarded the RoSPA gold award for the sixth year running for the exceptionally high standards towards the health and safety of our employees.