Vibro stone columns are a quick and cost-effective foundation solution. Targeted to enhance density and soil strength in weak and made ground conditions and settlement characteristics.  An economical and sustainable alternative to deep foundation piling. Vibro stone columns do not produce any spoil.
Vibro stone columns can be used across all sectors from residential, commercial, industrial and infrastructure sectors.
Vibro stone columns are suitable for the improvement of both weak natural soils and made ground and can be a preferred solution for contaminated ground as it produces zero spoil. This solution is often used to improve soil capability to carry a load, limit settlement and increase the rate of consolidation.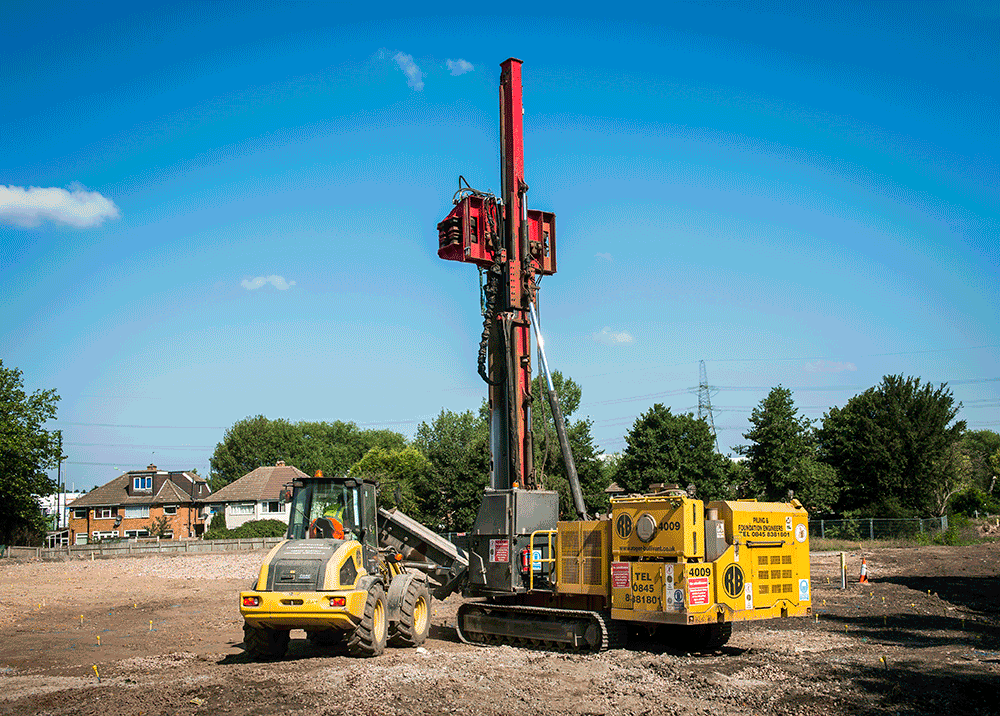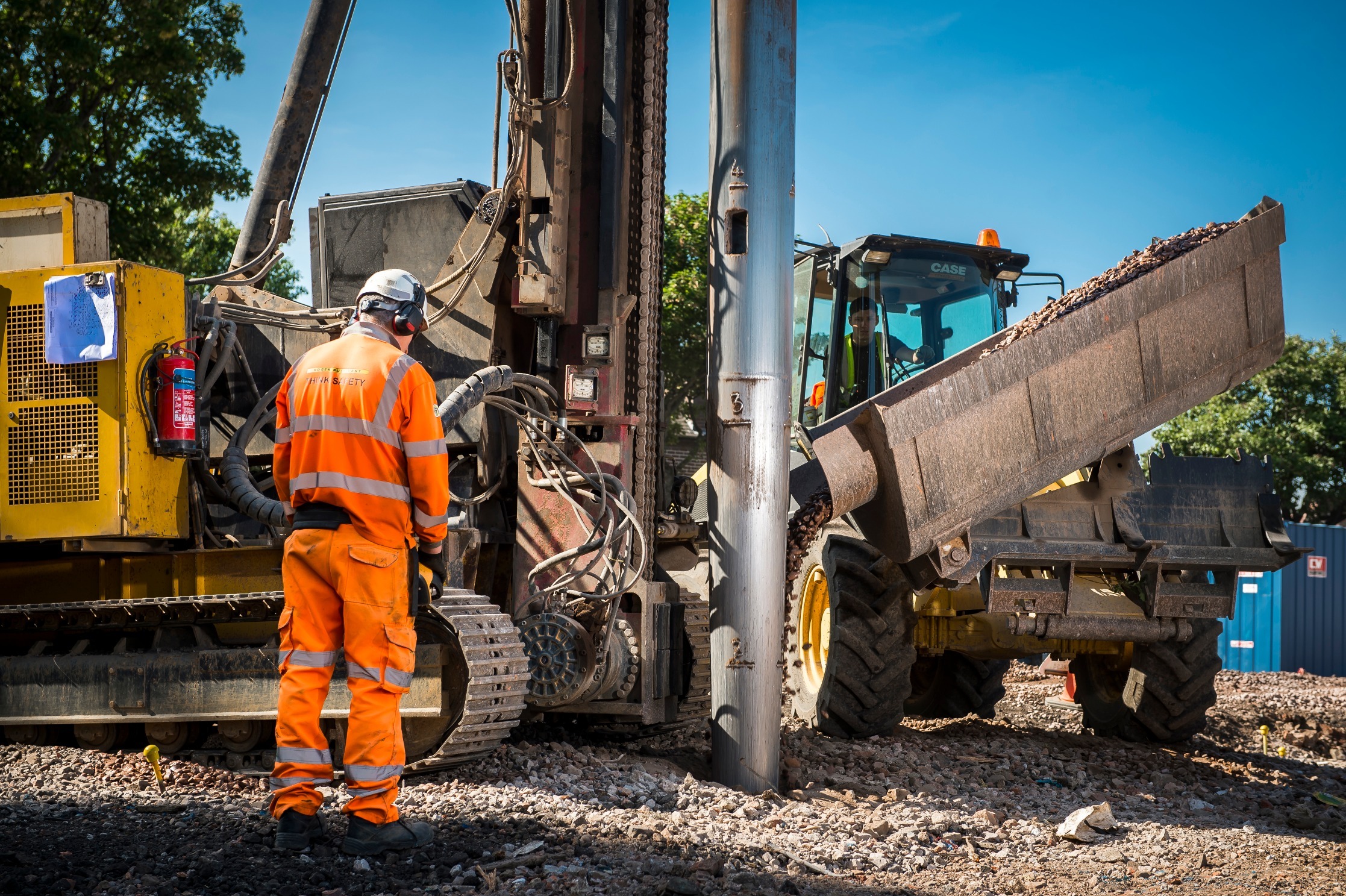 TOP FEED METHOD
Vibro stone columns are installed by displacing and densifying the soil using the vibrating steel poker, or vibroflot mounted on a specialist vibro piling rig. The poker is then penetrated into ground to design depth to create a void. The poker is withdrawn, and charges of graded stone aggregate are tipped into the bore hole to form columns, this is known as the top feed method. The poker is re-inserted to compact the stone into the surrounding soils.
BOTTOM FEED METHOD
Bottom feed system is used where the stability of the bore is likely to collapse when the vibro poker Is withdrawn. This method is often used on weaker soils.
Similar to top feed but aggregate is introduced into the bottom of the bore hole from the surface, through the hollow poker.
WHY USE Vibro Stone Columns?
Zero spoil
Can be used in a variety of soil and ground conditions
In-house fleet of vibro stone column rigs
More efficient and cost-effective
Can offer top or bottom feed without the need to mobilise additional plant
Quick installation
Treatment depths up to 8m
EXAMPLE VIBRO STONE
COLUMNS PROJECTS
ROGER BULLIVANT
QUALITY CONTROL
We successfully deliver projects to the highest standard, safely, on time, within budget, and with care for the environment and communities. Clients choose RB time and time again thanks to our proven track record.
All products are manufactured to BSEN, ISO, and CE accreditation. We are committed to ensuring we continuously deliver high quality, robust service, and product to our clients. At RB we continuously review and access where we can further improve.
We are proud to be recognised and awarded the RoSPA gold award for the sixth year running for the exceptionally high standards towards the health and safety of our employees.