Local Ground Engineering Company Becomes a new 'Swan'sor For Burton's Largest Outdoor art Exhibition.
Burton Swans project will see twenty-five swan sculptures flock the streets of Burton upon Trent this August for ten weeks thanks to local ground engineering company, Roger Bullivant.
Based at Walton Park, Swadlincote, Derbyshire Roger Bullivant is the proud sponsor of Burtons largest ever outdoor art trial. RB will provide concrete bases for the exhibit.
Each swan will be designed by a different artist, either established or up-coming; locals and visitors will be able to plan a route to visit the art trial, discovering the story behind each swan, its artist and sponsor through a mobile app. At the end of the 10 weeks, there will be a farewell 'swan song' event before the swans are auctioned off in October to raise money for Burton and District YMCA.
Cliff Wren, managing director, says: "As a local employer Roger Bullivant is always keen to support our local communities. We are proud to support Burton Swans to raise much needed funding for YMCA, a charity which promotes health and wellbeing for local communities across the nation.

Working with such initiatives likes this allows us to pool our strengths together with a vision to 'shape the future' where communities can thrive".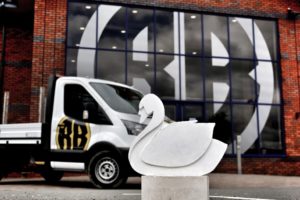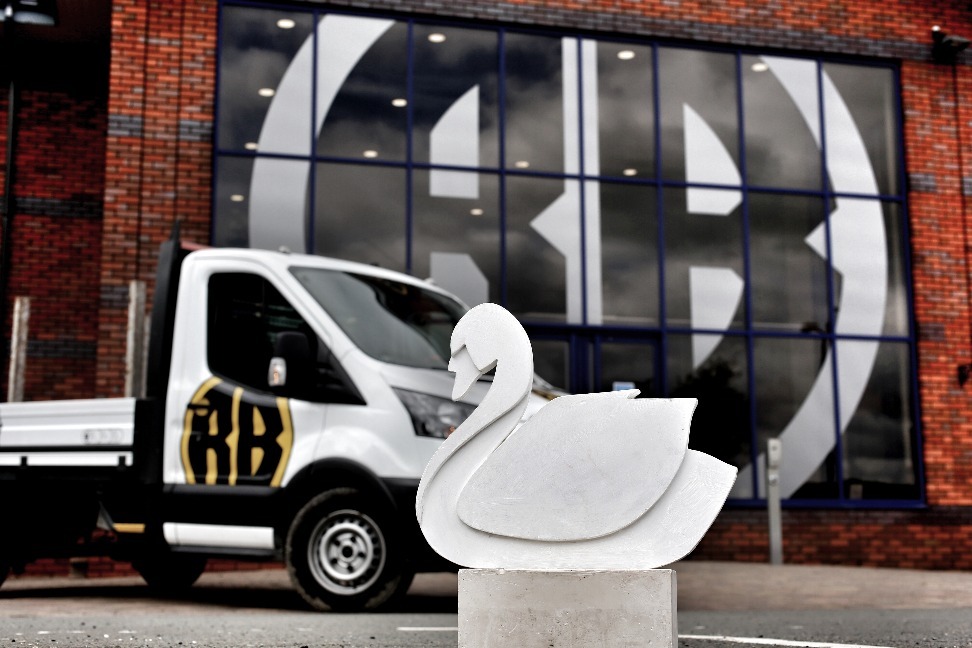 Tilley Bancroft, Burton Swans project manager added: "We are so thrilled to have Roger Bullivant as one of our 'Swansors', they have been extremely supportive to the Burton Swans project and we are very proud to have such a recognisable brand on board.

Roger Bullivant are supplying the bases for our sculptures which will be adorning Burton on Trent for 10 weeks from August 8th, and in doing so helping to support local creative industries, encourage tourism to the area and creating a fabulous, socially distancing friendly activities for everyone in the town."
Roger Bullivant is a leading ground engineering company specialising in the design and construction of foundations and piling techniques for all types of buildings and structures across various sectors nationwide. Its combines industry expertise with unrivalled local knowledge that helps transform the many communities in which it works.
For more information on Roger Bullivant visit: https://www.roger-bullivant.co.uk/