RB Combislab is a reinforced concrete piled raft foundation system that replaces traditional ground beam and ground floor construction methods. Combislab is available as a voided or non-voided raft to suit the site requirements.
Voided Combislab is an ideal solution where ground heave or ground gases are a concern. It is also used in flood risk and root protection areas. If none of the above are applicable, our non-voided Combislab may be the most suitable option.
Combislab can be used in conjunction with all our piling and ground improvement techniques, our in-house engineers will determine the most suitable and cost effective solution for each project.
This foundation solution is suitable for all types of construction ranging from traditional brick and block to modern methods of construction with light to medium loads up to three storeys.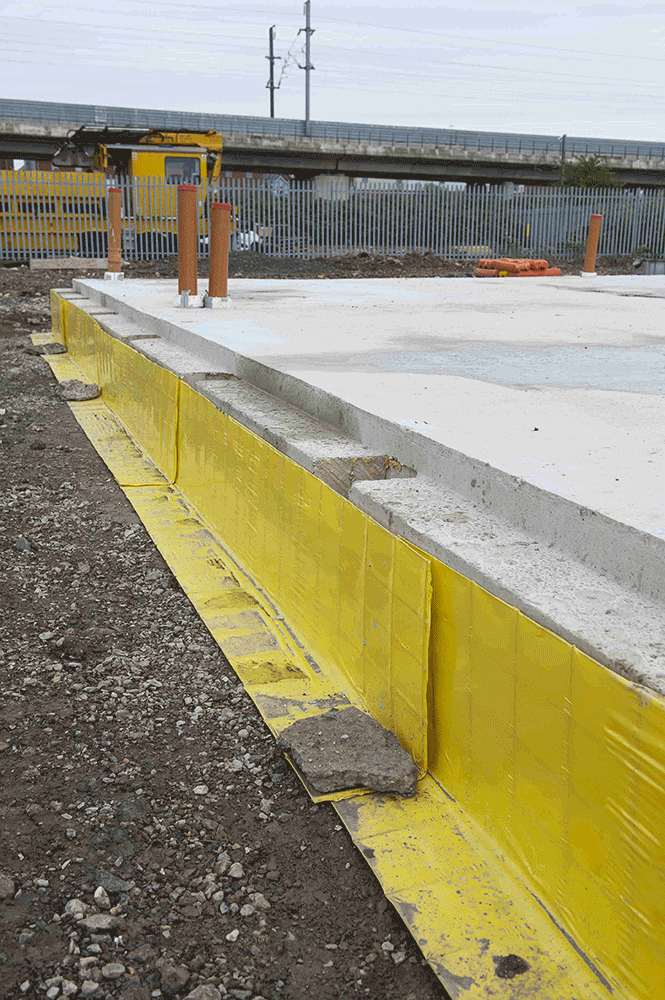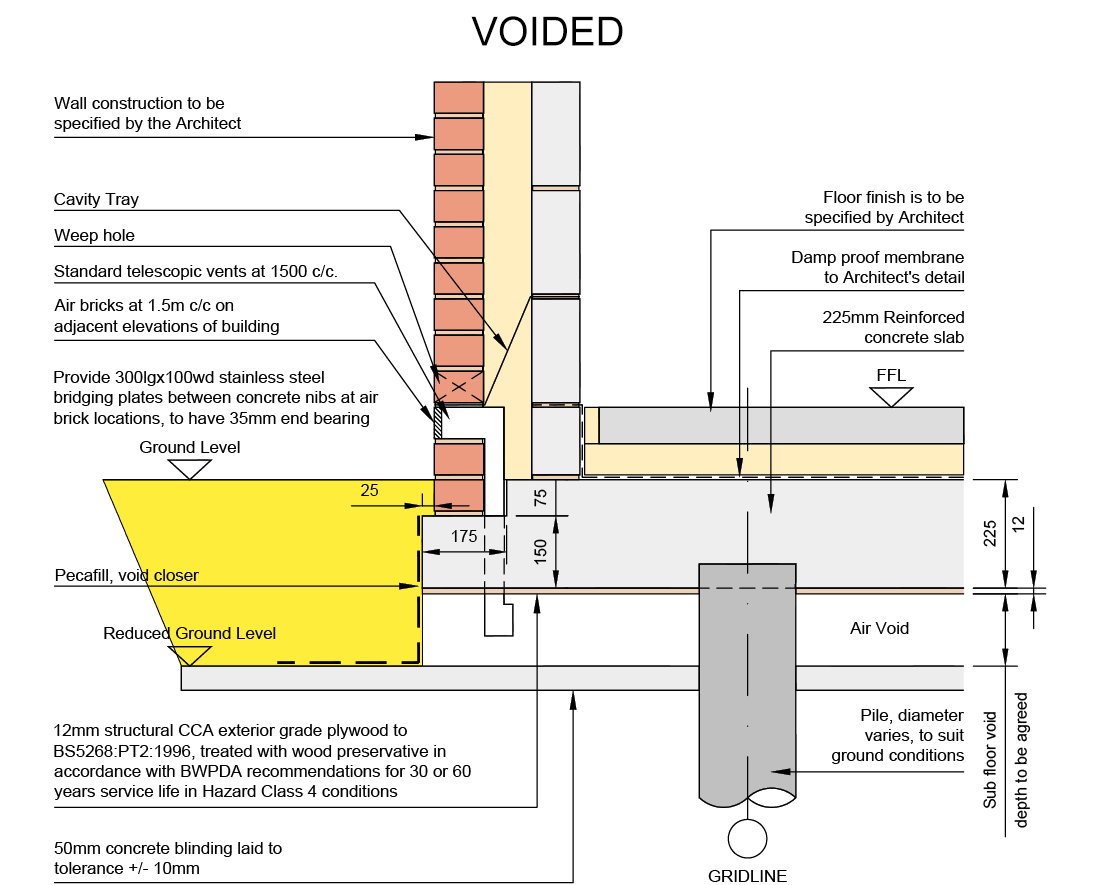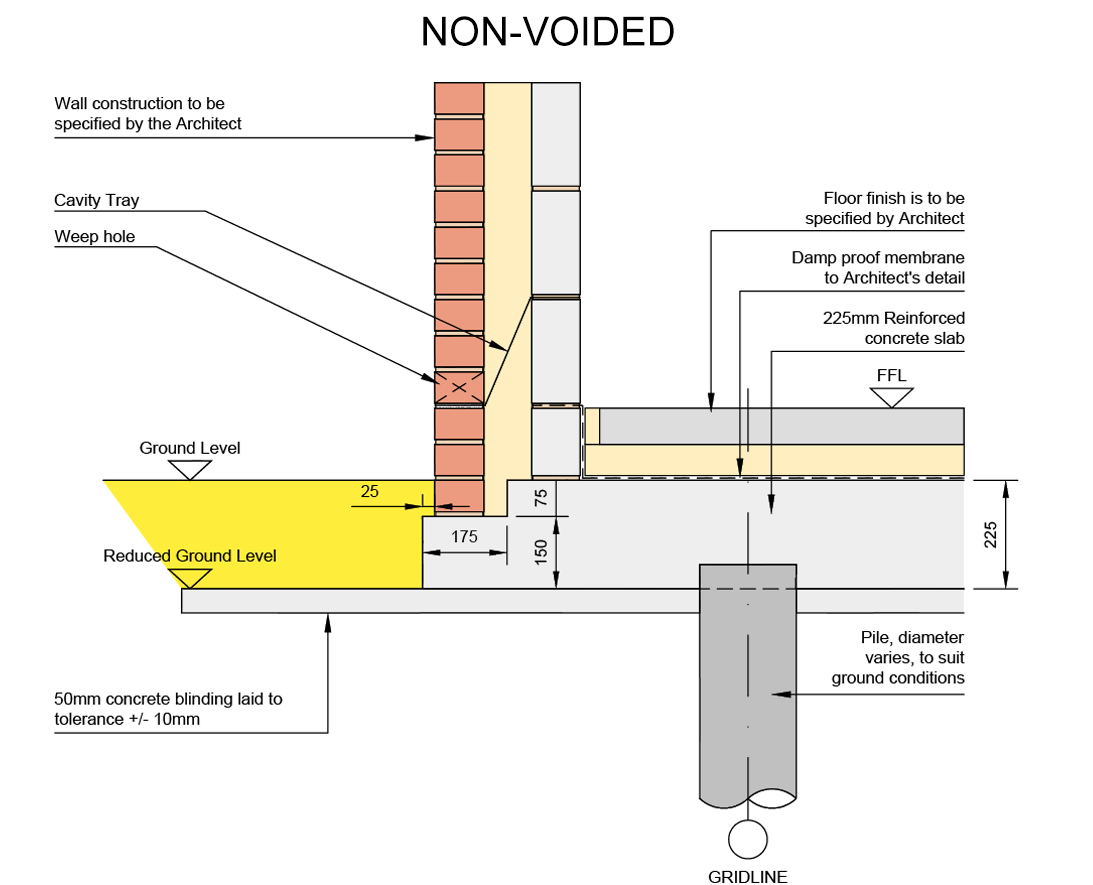 Piles are installed with the pile head being accurately set to a level which is proud of the pile commencement level. A 50mm thick layer of concrete blinding is placed within the footprint of the proposed structure. Services ducts and drainage are then installed before an array of support jacks are distributed across the working area. Treated ply board is placed upon these supports which will form a base shutter for the slab.
Steel reinforcement is then placed to our engineers design and perimeter shutters are fixed in place. Following inspection from the relevant parties, concrete is poured to form the structural slab. Following a period of curing time, the external shutters are removed and the support system is withdrawn from beneath the slab. A void closer is placed around the perimeter of the slab to prevent any material from entering the void once the external levels are raised.
Designed and installed by one contractor
Saves money – reduced excavation and waste
Can be used in conjunction with all our piling and ground improvement techniques
Reduced CO2 emissions, less machinery and plant movement
Quick installation
EXAMPLE RB COMBISLAB PROJECTS
ROGER BULLIVANT
QUALITY CONTROL
We successfully deliver projects to the highest standard, safely, on time, within budget, and with care for the environment and communities. Clients choose RB time and time again thanks to our proven track record.
All products are manufactured to BSEN, ISO, and CE accreditation. We are committed to ensuring we continuously deliver high quality, robust service, and product to our clients. At RB we continuously review and access where we can further improve.
We are proud to be recognised and awarded the RoSPA gold award for the sixth year running for the exceptionally high standards towards the health and safety of our employees.